What Are Porcelain Veneers? What Are Their Benefits?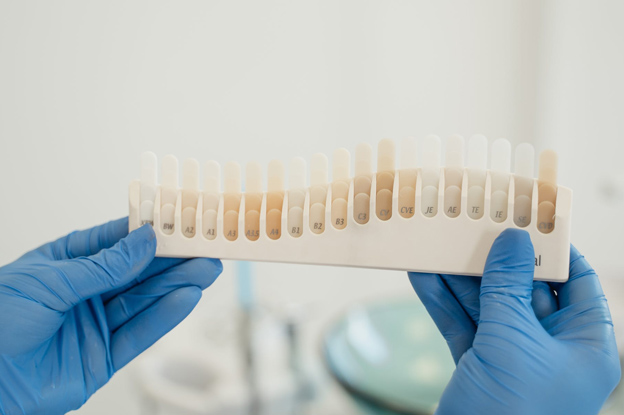 Porcelain veneers is one of the most popular procedures of cosmetic dentistry. Porcelain veneers is a customized shell that is made of material similar to tooth color. These shells cover the front tooth surface. These veneers create a bond with the teeth. If done properly it can enhance the natural look of the smile. It is a good choice to enhance the smile and improve the smile. In our previous blog, we have explained who is the ideal candidate for porcelain veneers in Katy. However, by correcting the chipped, damaged, or discolored teeth, porcelain veneers increase an individual's confidence.
Porcelain veneers can be customized as per the facial symmetry. One can choose from the available choices. Before considering the veneers, one must consult a cosmetic dentist to firstly evaluate the bite and have a thorough dental checkup.
Can Porcelain Veneers in Katy Ruin Teeth?
Porcelain veneers do not ruin the natural condition of the teeth. They are custom-made and designed to enhance the natural appearance. In order to prepare the teeth for porcelain veneers in Katy, the thin enamel layer of the teeth must be removed. The bonding material is also safe and causes no harm to teeth. Maintaining basic hygiene and not chewing hard or sticky foods can help veneers last longer.
5 Dazzling Benefits of Porcelain Veneers in Katy:
Veneers in does function just like an actual tooth and it allows an individual to floss, brush and eat like a normal person. The bonding material imitates the functions of natural teeth, and they are strong and potentially hard like normal teeth.
For teeth, veneers can be the best version of the new skin. One can instantly achieve a brighter smile with veneers in Katy.
One can customize porcelain veneers as per their color, style, and facial symmetry. They can also add volume and dental support to the lips and make the face look more youthful.
As veneers are made of porcelain that is ceramic the surface is glass-like smooth and has permanent stain resistance.
Veneers are long-lasting and can last up to 15 years and are more durable than plastic veneers.
Conclusion:
If you are currently looking for emergency dental extraction in Katy, Richmond, Rosenberg, Pecan Grove, or Greatwood TX, you can actively approach Dr. Sally A. Abouassaf and her team at the Family Dental Corner. Apart from emergency dentistry, Family Dental Corner offers you professional teeth whitening, invisalign, or porcelain veneers. Dr. Sally A. Abouassaf has extensive knowledge in all fields of cosmetic, general, preventive and emergency dentistry. Family dental corner serves people in and around Richmond, Katy, Rosenberg, Pecan Grove, and Greatwood TX. In order to know more about their services or book an emergency appointment contact 832-980-9111 right away.
---