Kids Dental Clinic in Richmond, Katy, Rosenberg, Pecan Grove, Greatwood TX
Compassionate Care for Young Patients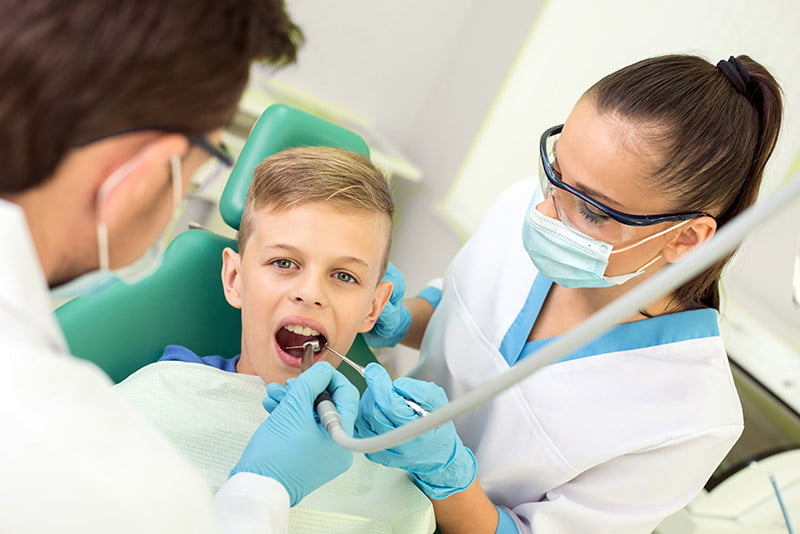 Keeping your smile healthy is a lifelong endeavor, and the earlier you start, the better. That's why children's dental health is an important focus for our kids dental clinic near you in Katy. It's also why we emphasize prevention both at home and through regular dental visits beginning with the first tooth. As children age, their dental health needs change. By becoming accustomed to the dentist's office at a young age, they'll be more ready to address those changing needs.
Children's Dental Services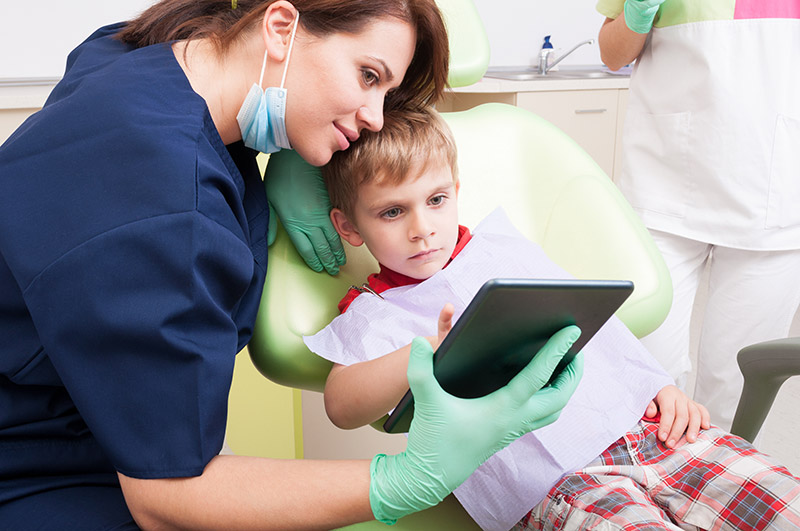 Exams & cleanings – Like adults, children need regular dental exams and cleanings at least twice a year to successfully prevent most common dental health issues. Regular exams with Pediatric Dentist in Richmond and Rosenberg will also reveal if your child exhibits problems with the development of their teeth and oral structures. These can include malocclusion (crooked teeth), that should be addressed immediately.
Sealants & fluoride – Children can often benefit from additional preventive measures that block bacteria from their teeth. Sealants are a biocompatible acrylic layer that offer such protection. Fluoride treatments boost the outer layer of your children's teeth (known as enamel) for optimal protection.
Fillings & crowns – If your child develops a cavity, then it should be addressed immediately to a pediatric dentist, even if it occurs in a primary (baby) tooth. Conservative tooth fillings and stainless steel crowns can help keep your child's primary teeth healthy. They can stop issues like decay or tooth damage from affecting the permanent tooth underneath.
Nerve treatment/pulpotomy – For severe cases of tooth infection, our pediatric dentist often perform nerve treatment, or pulpotomy, to remove the decay from your child's root canal. This will stop it from affecting the permanent tooth still developing and from causing the primary tooth from falling out prematurely.
Give Your Child's Smile a Head Start
Our experienced team provides kids dental care. We serve the people of Richmond TX and other surrounding areas such as Katy, Rosenberg, Pecan Grove & Greatwood. Our experienced pediatric dentist has a complete solution to all the dental issues and needs.
In addition to providing high-quality personalized care, we also strive to create a warm, welcoming, comfortable, and entertaining environment for children. For more information, schedule a consultation for your child by calling Family Dental Corner in Richmond, TX, today at 832-980-9111