Sedation Dentist for Nervous Patients in Richmond, Katy, Rosenberg, Pecan Grove, Greatwood TX
Take the Stress Out of Dental Care with Sedation Dentist for Nervous Patients in Katy, TX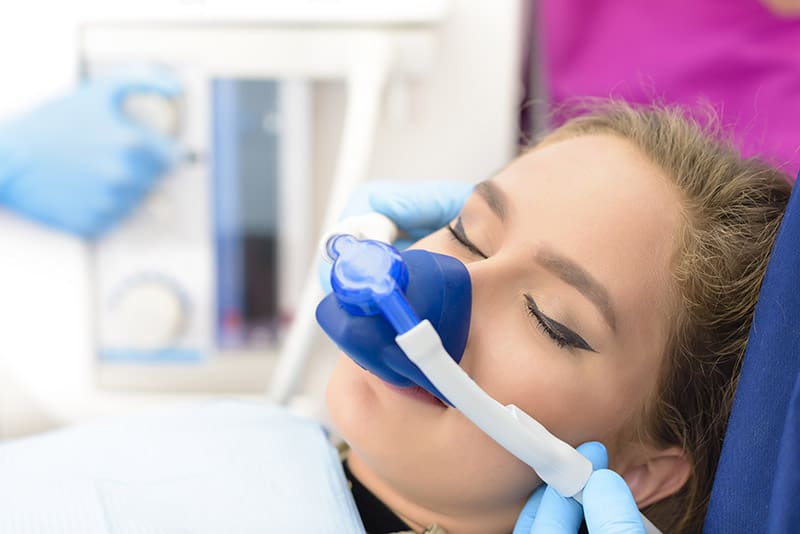 Sometimes, patients may feel nervous or anxious regarding a specific treatment that they must undergo. For some, just the thought of visiting the dentist is enough to trigger higher levels of anxiety and fear. We want everyone to be comfortable, so our dentist for nervous patients in Katy offer patients a choice of personalized dental sedation options. Nitrous oxide is a safe and effective sedative agent that is mixed with oxygen and inhaled through a small mask that fits over your nose to help you relax. Nitrous oxide, sometimes called "laughing gas," is one option your dentist may offer to help make you more comfortable during certain procedures. It is not intended to put you to sleep. You will be able to hear and respond to any requests or directions the dentist may have. Your dentist for nervous patients in Katy will ask you to breathe normally through your nose, and within a few short minutes you should start to feel the effects of the nitrous oxide. After a careful examination and personal consultation, we'll help you determine which option is best for you. We serve the people of Richmond TX and other surrounding areas such as Katy, Rosenberg, Pecan Grove & Greatwood.
When Sedation Dentist is Appropriate for Nervous Patients in Katy?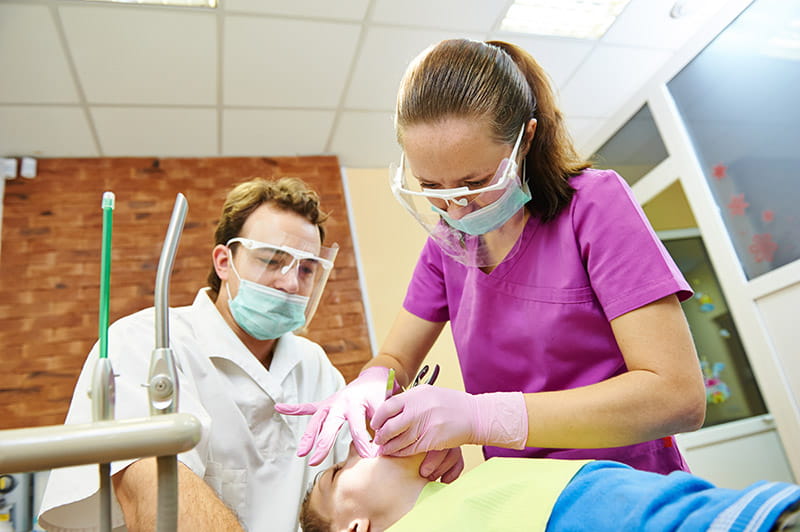 Patients who experience dental phobia often benefit most from dental sedation. Their anxiety can make it difficult to maintain a regular schedule of preventive visits, which increases their risks of developing a dental disease. Sedation option with Dentist for Nervous Patients in Katy can help make each visit more comfortable and encourage patients to attend every appointment, improving their long-term oral and overall health. Sedation can also be an advantage for patients who require extensive restorative treatment. The ability to remain calm and relaxed for longer periods of time helps your dentist for Nervous Patients in Katy complete more of your procedure at one time, reducing the overall amount of time it takes to complete your treatment.
Sedation Dentistry The Ideal Choice By Dentist For Nervous Patients in Katy:
With the introduction of highly reliable and effective IV sedation, patients can undergo emergency dental extraction in Katy for the following reasons:
You do not feel anxious
No gag reflexes
No air tubes
Provides deeper relaxation
Quick recovery
5 Qualities to Discover The Finest Dentists For Nervous Patients in Katy:
Explore regional space for those dentists who are known to handle anxious patients with care. Such dentist for nervous patients will have the following traits:
Initial conversations which are deep to counsel you on the overall oral health and required treatments.
Understands your fear and educates you on sedation and laser dentistry.
Keep talking to you during the procedure and explaining the steps for treatments like porcelain veneers in Katy.
Take regular pauses during the treatment.
Take your permission before taking the next step during the procedure.
Why It's Crucial To Get the Better of Your Apprehensions To Visit a Dentist?
It is extremely important to overcome your fears of visiting a dentist. It is more than just the cosmetic appeal. Your oral health is connected to your overall well-being. A regular visit to a dentist can ease your dental anxiety of visiting a dentist for nervous patients in Katy and can help you find dental problems in the beginning. And this helps in averting any major dental treatments that are surgical. Major health problems related to the cardiovascular and respiratory systems, brain etc are linked to inflammation. Hence, it is important to overcome the fear of visiting a dentist for nervous patients.
5 Ways to Stop Your Dental Anxiety By Visiting a Dentist for Nervous Patients in Katy:
You can take a few or all below stated steps to overcome the fear of visiting a dentist:
Motivate yourself to overcome the fear
Practice meditation and deep breathing exercises to stay composed
Educate yourself on sedation methods
Distract yourself during the treatment
Take help from the therapist who can provide psychological guidance
Relax with Personalized Dental Sedation with Dentist for Nervous Patients in Katy
Dental sedation is tailored for your specific level of anxiety and extent of treatment, and it's safe enough for patients of all ages to enjoy its benefits with dentist for nervous patients in Katy, TX. For more information, schedule a consultation by calling Family Dental Corner in Richmond, TX, today at 832-980-9111
FAQs on Dental Sedation With Dentist for Nervous Patients in Katy:
How Do Dentists Cope With Nervous Patients?
We all know dental visits are essential. But, dental anxiety makes dental visit uneasy and keep them away from visiting a dentist. Here are 4 ways our dentist for nervous patients in Katy uses to deal with nervous patients.
Communicate with your patients before the treatment.
Provide guided relaxation techniques such as breathing exercises.
Reduce wait times short.
Keep patients informed.
Am I That Lone Individual Petrified To Consult a Dentist?
The phobia of visiting a dentist for nervous patients in Katy is real, and many people fear visiting the dental office due to that. Fear of pain and the sound of the drill prevents people from opting for even the basic treatment. With time a few people might understand that their anxiety is unreasonable but for some, fear persists.