Finding the Best Children's Dentist in Your Area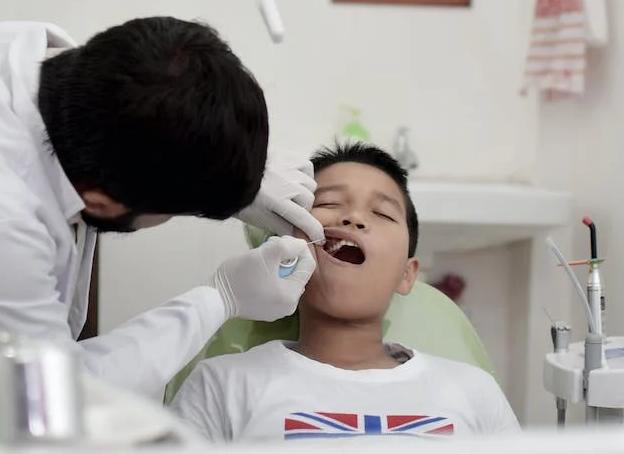 As a concerned parent, your child's overall well-being, including their dental health, is of utmost importance. Making the right choice when selecting a local children's dentist is crucial to ensure that your little one receives top-quality dental care. With a multitude of options available in your area, it can be challenging to navigate and make an informed decision. In one of our previous blog posts titled "5 Tips to Choose the Best Children's Dentist," we provided valuable insights to help you in your selection process.
When it comes to locating the best children's dentist near you in Katy, our goal is to provide you with a seamless and user-friendly experience. We understand the importance of finding the right dental professional for your child's needs. With this in mind, we have compiled five valuable tips that will simplify your search and guide you toward choosing the best children's dentist in Katy.
So, if you're looking for the best children's dentist near you in Katy, follow these five tips to make an informed and confident decision for your child's dental care.
5 Tips for Choosing the Best Children's Dentist in Katy:
Seek Recommendations:

When it comes to your little one's dental health, personal recommendations can be invaluable. Seek out recommendations from friends, family, and neighbors for a trustworthy pediatric dentist. Take into account the dentist's experience, specialties, and any positive feedback they have received.

Explore Online:

Online sources can provide a wealth of information, including reviews and ratings of local children's dentists. Find testimonials from parents who have visited local pediatric dental practices on reputable review websites. Keep an eye out for dentists who consistently receive positive feedback.

Verify Credentials and Experience:

Ensure that the pediatric dentist in Katy you choose is a licensed professional with experience and specialized training in pediatric dentistry. Look for certifications or memberships in professional organizations that indicate a commitment to ongoing education and expertise in children's treatment.

Assess the Atmosphere and Environment:

A child-friendly dental office can have a significant impact on your child's experience and overall comfort. During your search, make sure to visit the dental practices you are considering and pay attention to the atmosphere. Is the waiting area inviting and equipped with toys or books? Are the dental professionals and staff friendly and welcoming? Creating a positive and nurturing environment will help your child feel more comfortable during dental visits.

Schedule a Consultation:

Ideally, you should schedule a consultation with the pediatric dentist of your choice before making a final decision. This will provide you with an opportunity to discuss your child's dental needs directly with the dentist. Ask questions about their approach to pediatric dentistry, preventive care strategies, and how they handle dental anxiety in children. A competent pediatric dentist in Katy will be willing to address your concerns and provide detailed explanations, ensuring that you feel informed and confident in your decision..
Looking for a Kids Dental Clinic Near Me in Katy?
When it comes to dental health, finding the ideal dentist for your loved ones is paramount. If you are currently searching for a kids' dental clinic near me in Katy, look no further than Family Dental Corner. Schedule a consultation with Dr. Sally Abouassaf, our dedicated dentist, and our team today by calling us at 832-980-9111. At our dental office, we prioritize your well-being and ensure that you receive top-notch dental care while feeling comfortable throughout your visit. Rest assured that excellence is our standard of service.
---