Can I Get Invisalign When I Have Porcelain Veneers?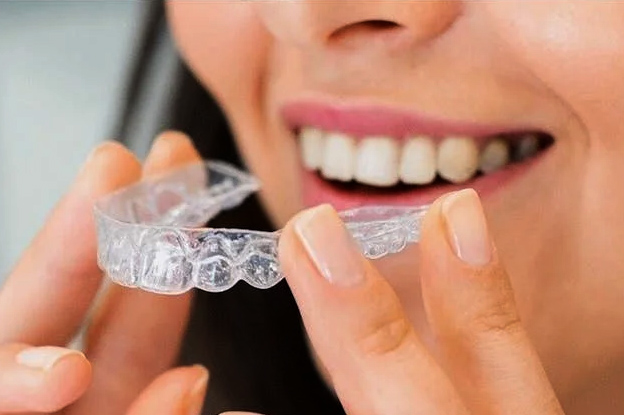 The question mentioned above is a prevalent query many patients often ask. There is a widespread misconception that you can't have aligners when you already have teeth restoratives like veneers or crowns. From dentistry's perspective, for effective cosmetic results, you must align the teeth first and then follow it up with cosmetic dentistry procedures. Despite these factors, some situations need teeth movement after getting veneers. In our previous blog, we have explained how Invisalign treatment aligns teeth in Richmond and Rosenberg? You can read the article until the end to know more about the best options for you.
Do Teeth Shift From Their Place After Getting Veneers in Richmond?
In many cases, veneers often treat orthodontic conditions. Also, in rare instances, veneers get out from proper alignment after the primary placement. If you are enduring these frustrating conditions, Invisalign won't be a suitable follow-up method.
Do You Need to Replace Veneers After Getting Invisalign in Rosenberg?
When the teeth position shifts, the appearance of your smile will also change and often can look less attractive. The condition will be both emotionally and financially frustrating for the patient. In some rare cases, the patient also doesn't feel satisfied with the veneers in Richmond after the orthodontic procedure.
Can I Get Invisalign While Having Porcelain Veneers in Rosenberg?
Porcelain veneers in Rosenberg won't impact the orthodontic tooth movement mechanism. The transparent aligners will properly fit over them.
Which is the Best Cosmetic Dentistry Near You in Rosenberg?
Misaligned teeth can cause severe conditions like TMJ pain. Also, you may suffer from tooth decay if you can't clean your teeth properly due to teeth misalignment. Due to the technological advancements in cosmetic dentistry near you in Rosenberg, Invisalign transforms your smile and beautifies it.
If you are unhappy with your smile and live near the surrounding area of Richmond, Katy, Rosenberg, Pecan Grove, and Greatwood, feel free to reach out to us and avail of the consultation today!
Conclusion:
If you are searching for Invisalign in Richmond, consider Dr. Sally A. Abouassaf, DDS, and her proficient specialist team at Family Dental Corner. Dr. Sally A. Abouassaf is the finest dental specialist near you. Dr. Sally A. Abouassaf possesses unmatched expertise and experience and has been the first choice for the residents of Richmond, Katy, Rosenberg, Pecan Grove, and Greatwood, TX.
To avail more information about Invisalign treatments and advantages in Rosenberg and other services offered by Dr. Sally A Abouassaf and Family Dental Corner, call us at 832-980-9111. Browse through our website of Family Dental Corner to skim through testimonials of happy patients.
---