What Types of Treatments Do Pediatric Dentists Provide?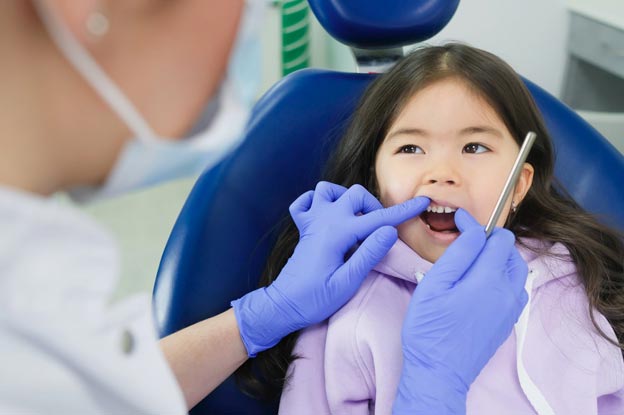 There are many important dental specializations out of which pediatrics is the most essential for your child. Pediatric dentists in Richmond and Pecan Grove focus exclusively on the oral health care of kids up to their teenage years. In our previous blog, we have explained the teeth whitening procedure in Rosenberg and its safety for children. Read on to know the different types of treatment pediatric dentists provide.
The Role of Pediatric Dentist in Rosenberg:
Kids start to get their baby teeth in the first six months. When they attain the age of seven they start losing their teeth. Pediatric dentist in Rosenberg is well-trained in dealing with kids' dental issues. They develop a unique chairside manner to deal with kids. Kids are prone to tooth decay and at times certain oral issues that cause pain. Hence it is essential for you, as a parent, to know about the array of services offered by a pediatric dentist.
If you live in Richmond and want to find the best dental clinic then type 'kids dental clinic near me Richmond' or 'best children's dentist near me Richmond' on Google search and the best options will pop up.
About Pediatric Dentist in Richmond:
Pediatric dentists are experts in treating and diagnosing oral issues in kids and teenagers. Gums, teeth, and jaw issues concerning kids will be focused on by pediatric dentists. They will prevent dental phobia in kids from an early age.
Training of Pediatric Dentists:
Apart from the four years of dental study they study an extra couple of years and get trained in treating babies, toddlers, and kids with special needs. Look for the best children's dentist near me Greatwood.
Treatments Provided by Pediatric Dentist in Greatwood:
By looking for a kids dental clinic near you in Rosenberg you can also learn about the treatments offered by them.
The Services Offered by Pediatric Dentist in Pecan Grove Are:
Risk assessments in infants to both the mother and the child
Cleaning and fluoride treatments
Habit counseling
Nutrition
Diet advice
Teeth straightening
Early detection of oral issues that can be diabetes
Congenital heart issues, asthma, etc
They help in fixing tooth decay, fractured, displaced, or knocked-out teeth.
Richmond, Katy, Rosenberg, Pecan Grove, and Greatwood, TX have some of the best kids' dental clinics. If you are on the lookout for a pediatric dentist then look for a kids dental clinic near you in Greatwood. Make the right choice by checking out the places you shortlist.
How to Look For a Pediatric Dentist in Richmond?
Look for the best dentist online or on google or other search engines. Enter these keywords: "best children's dentist near me Rosenberg". If you live in Pecan Grove then enter 'best children's dentist near me Pecan Grove'. The best-rated pediatric dentists will appear in the search results. Schedule for a consultation after picking out the right pediatric dentist for your child.
Conclusion:
Having said all the above, a very good recommendation for people searching for pediatric dentist in Richmond and other cities like Katy, Rosenberg, Pecan Grove, and Greatwood is Family Dental Corner where Dr. Sally Abouassaf practices. We offer the best pediatric care along with other services. Visit our website to arrange for an appointment or dial us at 832-980-9111 to have a conversation.
---