At What Age Can You Get Cosmetic Dentistry for Children?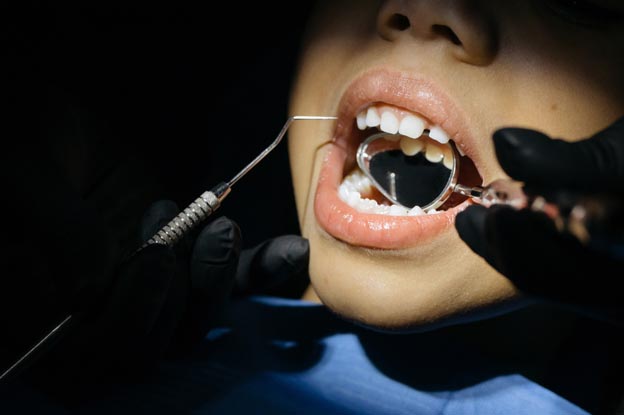 Overcrowded and misaligned teeth are a long-pervasive dental issue among children. Even many adults face similar problems as they age. Buck teeth or protruding teeth can cause several oral conditions afterward if not treated within the proper time. Dental braces are a very appropriate solution for cosmetic dentistry near you. However, medical experts recommend this specialized treatment between ages 25-35. The procedure demands a healthy jawbone density and strength. In our previous blog, we explained about is teeth whitening treatment in Rosenberg safe for children? Read along to know at what age children can get cosmetic dentistry.
Whiten Your Teeth With No Fear of Side Effects:
Teeth whitening in Rosenberg is the most common and effective cosmetic dentistry method that gives a long-lasting impact at the most affordable rates. Professional teeth bleaching is more reliable and safe than over-the-counter products or DIY solutions. However, there is still some risk of side effects. That is why teeth whitening is best suited for kids above 11.
Transform Your Smile With the Ultimate Missing Teeth Replacement:
Full dentures in Rosenberg are a complete replacement for missing teeth and surrounding soft tissues. If taken proper care of, high-quality dentures can last up to 7 to 10 years. Also, individuals suffering from bone loss and gum disease can avail of this treatment.
Give Your Child the Best Restorative Dentistry Solution:
Apart from mounts, some more cosmetic dental procedures are suitable for kids. If you are looking forward to opting for restorative dentistry methods for your kids, you must consider getting an expert opinion from the best children's dentist near you in Rosenberg. According to experts, the ideal for kids to get braces is between 8 to 10 years. Depending on the malocclusion, the teeth will get into a favorable condition and change.
Improve Your Smile the Customized Way With Cosmetic Veneers
Veneers in Rosenberg offers a customized solution for improving your smile. Porcelain veneers is a thin, natural, teeth-looking structure that can also fix in-between teeth gaps to give your smile a new alignment.
Porcelain veneers in Rosenberg work best for chipped, misaligned, or severely chipped teeth.
Regain Your Lost Charm With Cosmetic Dental Implants
Tooth loss can make our smile lose its natural charm. Cosmetic Dental Implants Rosenberg can replace your missing teeth. Pediatric dentist in Rosenberg will infuse implants into your jawbone with a titanium-based screw-like structure. Dental implants create additional support for a dental crown. The procedure demands a fully developed and strong jawbone. Because of the complexity of the systems, it is advisable for individuals above 18 years of age.
Cosmetic dentistry procedures are permanent solutions for your dental aesthetic and overall health. Before following these procedures, you must seek guidance from the best children's dentist near you to avoid any severe medical conditions in the future.
Conclusion:
Get personalized family dental health care at Family Dental Corner in Richmond, Katy, Rosenberg, Pecan Grove, and Greatwood, TX. Family Dental Corner offers the best children's dentist near me. The specialized team of Dr. Sally A. Abouassaf, DDS, will provide you with the best customized cosmetic dentistry treatment for your requirements.
Get advanced cosmetic dentistry near you in Rosenberg at the most affordable prices at Family Dental Corner. To book a consultation or to know more about the insurance policies and treatment related to any queries, reach out to us at 832-980-9111.
---