Throwing Light on Veneers and The Placement Process of Porcelain Veneers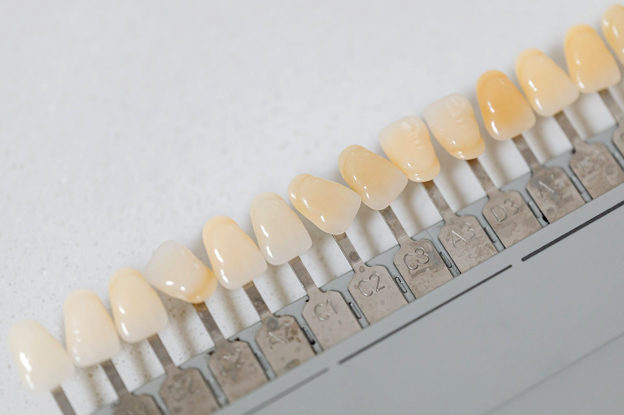 Every year, many people suffer from dental trauma. These accidents or injuries may be caused by physical damage to the teeth, like chips and cracks, falls, accidents, etc. Porcelain veneers in Richmond helps to correct these problems by restoring damaged teeth and reinforcing weakened teeth.
Dr. Sally Alboussaf is a renowned dentist at Family Dental Corner, serving communities across Richmond, Rosenberg, Pecan Grove, Katy, and Greatwood, TX. In our previous blog we have explained about how porcelain veneers in Katy renovate your smile? Schedule an appointment to get porcelain veneers in Katy. Before going for the treatment, here is what you must know.
Facts About Porcelain Veneers in Rosenberg:
They are shell-like, paper-thin covers that are affixed to the front side of the teeth. Veneers in Rosenberg are manufactured from porcelain material or composite resin.
How Do Veneers Work?
Note that veneers in Katy works in two ways-direct and indirect methods. While porcelain veneers work through an indirect method, composite veneers work through the direct method.
Direct Method:
In this method, the entire process is completed by the emergency dentist in Richmond in a single visit. It entails tooth preparation by etching and cleaning its surface and then using bonding materials to adhere the resin to the tooth. Roughening of the tooth surface ensures proper veneer bonding. The dentist uses a special light that triggers chemicals in the bonding material that gets activated and hardened.
Indirect Method:
In the indirect method of porcelain veneers in Richmond, porcelain veneer shells in a dental laboratory are used. Thus, in the initial visit, the dentist takes the tooth mold before and after filling it. It involves the removal of enamel and surface preparation. Until veneers in Pecan Grove treatment is going on, the dentist may put temporary covers. Once the veneers are fabricated in the laboratory, the process is completed by the dentist.
Issues Fixed by Porcelain Veneers in Katy:
Your search for cosmetic dentistry near me in Richmond, will give you a lot of results. Look for a dental center where a lot of dental issues can be fixed. Besides handling broken, chipped, or cracked teeth, it must also fix cosmetic issues like removing discoloration and stains. Deep discoloration issues are best managed with dental veneers by camouflaging even the worst stains on the teeth. Cosmetic dentistry near me in Katy also takes care of misshapen teeth. A veneer is a quick solution for such size and shape-related tooth flaws.
The Finest Cosmetic Dentistry Near Me in Rosenberg:
Search for cosmetic dentistry near me in Katy or cosmetic dentistry near me in Rosenberg on the internet. The results will display the name of Dr. Sally A Abouassaf at Family Dental Corner. Visit our website to gather more information regarding appointments or to have a conversation.
---