Teeth Whitening and Children: Is the Procedure Safe for Them?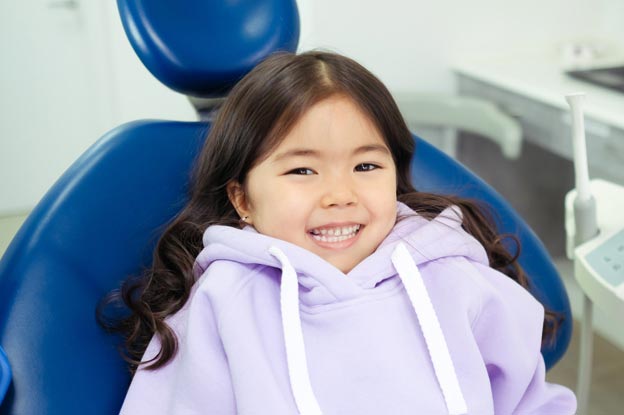 When children grow older, their teeth start turning yellow. But this is a normal thing that happens to everyone. Because, at a young age, everyone has white teeth. Kids might develop discolored teeth due to the consumption of sugar, candies, and soda. In our previous blog, we have explained why visiting a professional for teeth whitening in Richmond is a smart move? Parents who are concerned about the children's discolored teeth can take the help of the pediatric dentist.
The common question of the parents to the pediatric dentist is whether teeth whitening are safe for their children or not. Parents who live in Richmond can search online for "kids dental clinic near me Richmond" to handpick the best one for their kids. You can book an appointment with Dr. Sally Abouassaf, a reputed dental practitioner at Greatwood. So, let's check whether it is safe or not.
Safety and Risk Factors of Teeth Whitening in Richmond:
Teeth whitening in Richmond is safe for the kids, but it also carries few risks. For example, many whitening strips tend to have a high concentration of hydrogen peroxide. It will help you in whitening the teeth. But it might cause tooth sensitivity if it is used frequently. Most adults might also experience this kind of issue.
Are Teeth Whitening in Rosenberg Safe For Kids?
Kids can have teeth whitening, but there are some criteria like:
All permanent teeth must have grown.
The enamel of the children's teeth must be fully calcified.
All the orthodontic treatments must be completed already.
Teeth Whitening Products for Kids:
Pediatric dentist in Richmond warns the parents not to use any teeth whitening products because more studies from the experts are required to measure its efficacy and safety. That's why parents are advised not to use any products such as whitening strips of any kind.
Kids and Whitening Strips:
The kids who use the whitening strips will need supervision from their parents to avoid accidents such as swallowing or leaving the strip too long. This will have some adverse effects on the kid's health and teeth. So before using any over-the-counter products for teeth whitening, you will have to consult the best children's dentist near me in Rosenberg, to ensure the kid's safety.
Stain Prevention:
If you are not going for teeth whitening in Rosenberg, your kid can still have discoloration and staining by whitening toothpaste. Therefore, drinks and food which cause staining must be avoided.
Why Does Discoloration Happen in Kids?
Generally, there are many causes for discoloration of teeth in kids. Here are a few causes:
Poor hygiene habits.
Beverage and food stains.
Take medication that contains iron.
Tooth trauma or nerve damage.
Tooth decay.
Medical conditions.
Conclusion:
If you are interested in learning more about teeth whitening, you can reach out to a pediatric dentist in Pecan Grove. Search online for the "best kids dental clinic near me in Greatwood" or "kids dental clinic near me in Rosenberg" and avail the services of the finest pediatric dentist Pecan Grove. Consider Dr. Sally A. Abouassaf at Family Dental Corner for all your dental requirements. Family Dental Corner serves locations namely Richmond, Greatwood TX, Pecan Grove, Rosenberg, and Katy. Visit their website or dial them at 832-980-9111 to gather more information.
---