Invisalign Treatment During Porcelain Veneers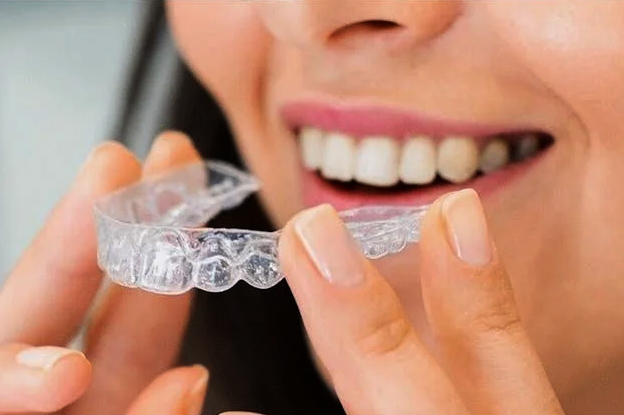 Well, this might come as an interesting question because it's not a very commonly answered one. Your dentist will be able to clarify your questions concerning this by assessing your dental condition. Let's look at the reasons why you need an Invisalign after having porcelain veneers.
The best dentist will want you to get the best dental treatment possible as well as taking care of the smile you deserve. Both porcelain veneers and Invisalign are meant for correcting the misalignment of your teeth. Porcelain veneers can fix stained, chipped, discolored, gapped and cracked teeth. The process usually takes a few weeks and is very effective. Invisalign, on the other hand, treats gapped and misaligned teeth. This enables you to wear the smile you always wanted. Since this avoids traditional wires and clips, Invisalign is very convenient to wear. In our previous blog, we have explained the process of receiving Invisalign treatment in Richmond after dental implants. Read along to know how Invisalign can be used after porcelain veneers.
Did Your Teeth Shift?
Now, to decide whether you can have Invisalign after having porcelain veneers, you need to answer a few things. Have your teeth moved while planting the veneers? It may happen that your teeth were straight before Veneers in Richmond and then shifted. In such cases, with Invisalign, your teeth can be moved back to their original position. Also, at times, veneers could go out of alignment during their placement. In such a scenario as well, you might need to wear Invisalign after having porcelain veneers.
Are You Happy With the Color of Your Teeth?
Also, if you are not satisfied with the shape and size of the veneers, you might want to go with an Invisalign. The color is also a concern for many patients who want to go for the clear aligners after having porcelain veneers. A dentist in Richmond usually replaces or adjusts the porcelain veneers after assessing your dental condition and considering if you are fit for the clear aligners. Also, there is some risk involved in this procedure where the dentists need to replace the porcelain veneers. Furthermore, when the teeth position is changed, the smile's appearance might also change. The veneers might appear less aesthetic after the teeth are moved.
Conclusion:
Now to answer the initial question, yes, you can have Invisalign in Richmond after having Porcelain Veneers. The orthodontic treatment isn't affected by the veneers. The right dentist, like Dr. Sally Abouassaf from Family Dental Corner should be able to do such procedures with great deal of perfection. To make a quick appointment or enquire more, call us at 832-980-9111 and schedule an appointment today.
---