Cosmetic Dentistry Near You in Katy, TX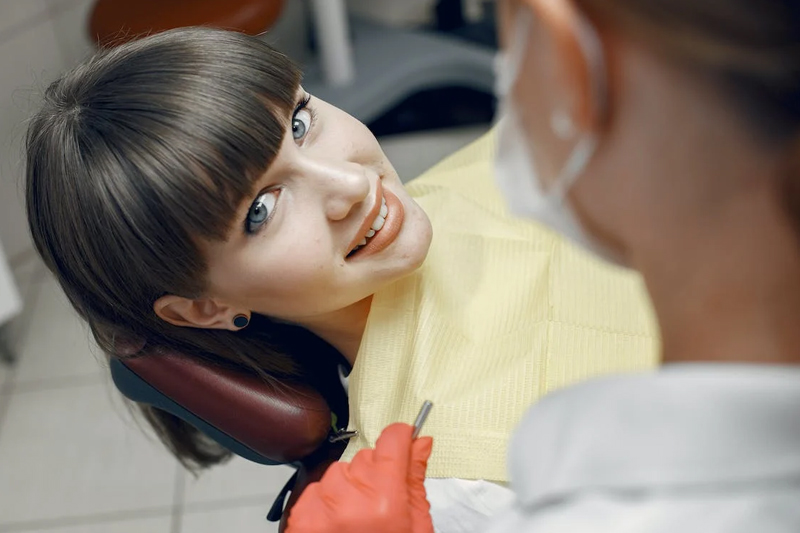 Aesthetics are an important factor in one's appearance. In recent times, having a silver filling or even crooked teeth isn't something that bothers people too much. Because of advancements in dental technology, there are a variety of cosmetic operations that can be pursued in today's world to improve the appearance of one's smile.
You have probably heard of cosmetic dentistry, but if you are interested in learning more about it, we are here to guide you. We will help you learn everything there is to know about cosmetic dentistry, including the various types of cosmetic dentistry, its benefits, and much more.
What Exactly is Cosmetic Dentistry?
Cosmetic dentistry is any dental work that makes your bite, gums, and teeth look better but doesn't necessarily focus on functionality. This area of dentistry focuses on the aesthetics or attractiveness of your teeth's alignment, shape, position, size, and color, as well as the overall appearance of your smile. At Family Dental Corner, we train our teams in cosmetic dentistry with respect to the vast experience we have in caring for teeth, aesthetically.
6 Types of Cosmetic Dentistry Treatments Near You in Katy:
Benefits of Cosmetic Dentistry Treatments Near You in Katy:
Enhanced Appearance:

Regardless of whether you have crooked, discolored, chipped, cracked, or missing teeth, cosmetic dentistry operations can help you attain a smile that is healthier, more appealing, straighter, more vibrant, and younger. Almost all sorts of dental flaws are treatable with our cosmetic dental procedures. Regardless of the method you choose, you will love your smile.

It Improves Oral Health:

Extremely curved teeth are not just a problem because they look bad. Misaligned teeth can also affect oral health. Crooked teeth can contribute to the same oral health difficulties as damaged or fractured teeth, including jaw pain and periodontal disease. You can have healthy teeth and gums while promptly correcting them with our cosmetic dental solutions.

It Increases Self-Esteem:

When you think your teeth look bad compared to those of other people, you become self-conscious about yourself and start avoiding people or try laughing more quietly. Your lack of confidence will be obvious because it will hurt both your social life and the way you act.

A consultation with our specialists regarding cosmetic dentistry procedures can help restore your confidence. We believe that everyone has the right to feel beautiful.

The Effects Are Prolonged:

The effects of our surgeries at Katy, TX are long-lasting and will save you money on future dental treatments. You can consider visiting our clinic to improve your appearance and build a personalized treatment plan based on your requirements and budget.
Conclusion:
To sum up our guide, cosmetic dentistry near you in Katy is mostly about how your teeth look, but it can also help your oral health in a big way. With cosmetic dentistry, it's easier to keep up with your oral hygiene routine, and you can fix broken and decaying teeth or replace a missing tooth. With cosmetic dentistry, you can also reduce the chances of getting an infection or losing more teeth. Book An Appointment with Dr. Sally Abouassaf at Family Dental Corner if you want to smile freely from your heart.
---