Why Porcelain Veneers are a Better Choice Than Teeth Whitening for Deep Stains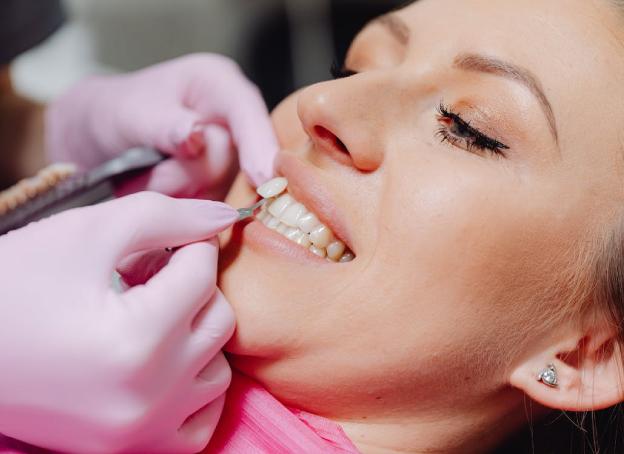 We all want to have that gorgeous smile that can light up a room. Achieving that perfect, pearly-white smile is important, and there are plenty of dental treatments to help you get there. However, not all treatments are equal; there are some things that even teeth whitening in Rosenberg cannot fix. In a previous blog post, we discussed whether porcelain veneers cause dental sensitivity . In this blog post, we will discuss why porcelain veneers in Rosenberg are a better choice than teeth whitening for deep stains.
What Teeth Whitening Can and Can't Do
Teeth whitening treatments are great for surface stains, but they are not always effective for deep, intrinsic stains. These are the ones that are embedded deep within the tooth and cannot be removed with regular brushing or professional cleanings. In fact, trying to whiten these stains with traditional whitening methods can actually make them worse, as the bleach can seep further into the tooth and cause sensitivity and other problems.
This is where veneers in Rosenberg comes in. They are a much better alternative for deep stains, as they can cover up the discoloration and create a beautiful, flawless smile. Veneers are custom-made shells designed to match the color and shape of your natural teeth. They are a strong and durable solution.
Benefits of Porcelain Veneers:
Porcelain veneers have other benefits besides just covering up stains. They can also help to fix other dental imperfections, such as chips, gaps, or misshapen teeth. In addition, they can give you a complete smile makeover by improving the overall shape and symmetry of your smile. With veneers, you can achieve the Hollywood smile you've always dreamt of.
While teeth whitening treatments can be affordable, they may not always be value for your money. This is because they require regular touch-ups to maintain the results, and they may not even be effective for deep stains. Porcelain veneers, on the other hand, may be more expensive, but they are a long-lasting solution that does not require touch-ups or maintenance and can also improve teeth health by providing extra protection against damage and decay.
Are You Looking for Cosmetic Dentistry Near Me in Rosenberg?
As you can see, porcelain veneers are a much better choice than teeth whitening for deep stains. They are a long-lasting, cost-effective, and convenient solution that can improve not only the color but also the overall health and appearance of your teeth.
Dr. Sally Abouassaf, a leading cosmetic and pediatric dentist in Rosenberg , specializes in porcelain veneers and other advanced treatments. If you're interested in getting porcelain veneers, book a consultation today and achieve your perfect smile.
---