Is Teeth Whitening Suggested if You Already Have Dental Implants?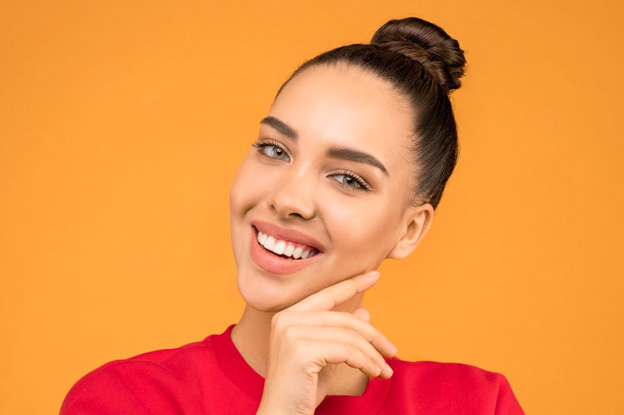 Is it possible to get your teeth whitened while having dental implants? Most of us are conscious about our smiles. We always prefer to have a bright white smile. In our previous blog, we have explained the teeth whitening procedure in Rosenberg and its safety for children. However, if you are looking for the best options for a pediatric dentist Richmond or a pediatric dentist Rosenberg, visit Dr. Sally A. Abouassaf at Family Dental Corner serving the locations of Richmond, Katy, Rosenberg, Pecan Grove and Greatwood TX.
The Need for Teeth Whitening in Richmond:
Most of us often stain teeth due to the consumption of coffee, tea, caffeinated beverages and other substances that can lead to the discoloration of teeth. But here comes the big question: how can one undertake treatment for teeth whitening in Richmond? Well, read on to discover the ways in which you can whiten your teeth with Dental Implants Richmond.
Possibility of Teeth Whitening With Dental Implants in Rosenberg:
The first thing you must remember while considering teeth whitening while already having dental implants in Rosenberg is that you can whiten your teeth.
Crowns Can't Be Whitened:
But you cannot whiten the crown of your implant. Most dental procedures like porcelain veneers, dental crowns and dental bridges are not likely to support your teeth whitening as the way your natural teeth look. For more information about teeth whitening consult our cosmetic dentistry near you in Rosenberg today. However, in most cases, teeth whitening treatments do not help to brighten your crown as much as they should and in certain cases, it can even cause damage.
Explore Teeth Whitening Options in Richmond:
Consult the dental practitioner to discover the options available. Many patients, who consider teeth whitening, often concentrate on the natural tooth and then place the restorations with a new colour. However, if your restorations are behind your mouth, i.e. on the back of your teeth you don't necessarily need to whiten your teeth. In cases, where you have restorations in the front of your teeth, you must match the colour of your teeth to the new colour.
Stop Worrying About Your Smile!
There are several ways to get teeth whitening in Richmond while already having your dental implants on. One can easily whiten the teeth while having dental implants through the various innovative methods. Such procedures can be availed in Family Dental Corner where Dr. Sally A. Abouassaf practices. Family Dental Corner serves the locations of Richmond, Katy, Rosenberg, Pecan Grove and Greatwood, TX. Take a trip down to Family Dental Corner today and speak to Dr. Sally A. Abouassaf to get the smile of your dreams today.
---