Can I Get an Invisalign When I Have Porcelain Veneers?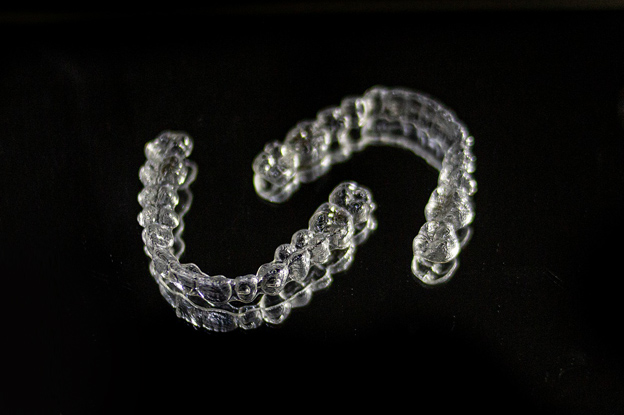 It has become extremely easy to get both treatments simultaneously and get respite from worsening dental issues. Yes, if patients have got porcelain veneers done they can opt for invisalign aligners.
People often talk in high regard about the cosmetic dentist near you. The oral experts are equipped with the skills to execute the procedures in a painless method. In our previous blog, we have explained 4 effects of veneers treatment in Richmond. Read along to know the process of Invisalign after getting porcelain veneers.
Delving Deeper Into the Procedures of Veneers in Richmond:
The dentist might make some medical assessment of your teeth before going ahead with the dental procedures. They perform the treatments in a reverse order by aligning the teeth by invisalign in Richmond and then carrying on with the porcelain veneers.
Teeth Alignment Using Invisalign After Porcelain Veneers in Richmond:
The dentists will assess your oral condition and then recommend treatment. The process involves straightening the teeth and then fixing the porcelain veneers. Since, invisalign will only change the position of the teeth, it is important to determine other factors such as color and size.
When the position of the teeth changes, the veneers might also appear different and less attractive when a person smiles or converses with others. Our cosmetic dentistry near you in Rosenberg fits the aligners over the veneers in the same way they do on natural teeth.
Advantage of Invisalign in Rosenberg Over Porcelain Veneers:
The presence of the porcelain veneers does not affect the treatment of Invisalign in Rosenberg. If the porcelain veneers are placed correctly, then there is no chipping or debonding of the teeth.
Also, porcelain veneers do not change the position of the teeth and aligners sit on top of them. These lead to a dazzling smile and elevate a person�s appearance.
If you have been provided with a set of sparkling white teeth then you should thank the veneers. On the other hand, if you come across misaligned teeth and oral health issues, then you can go in for invisalign aligners.
When is Invisalign Over Veneers a Good Option?
Essentially, if you have healthy and strong porcelain veneers in Rosenberg that are bonded to the teeth then getting invisalign aligners seems to be a good option.
Summing it up, the process of getting an invisalign after a porcelain veneer works backward. The dentists assess one�s dental condition and then recommend the treatment that would bring results and prove to be worthwhile. It is advisable to not rush things or get treatments done at the cost of one�s health.
Conclusion:
So the next time you plan to go for Invisalign after veneers in Richmond, the answer is yes. You can also browse the dental services, drop an email, schedule an online consultation or express your feedback by visiting Family Dental Corner. The clinic provides the patients with impeccable dental care and effective treatments.
---