6 Cosmetic Dentistry Procedures That Will Help Improve Your Smile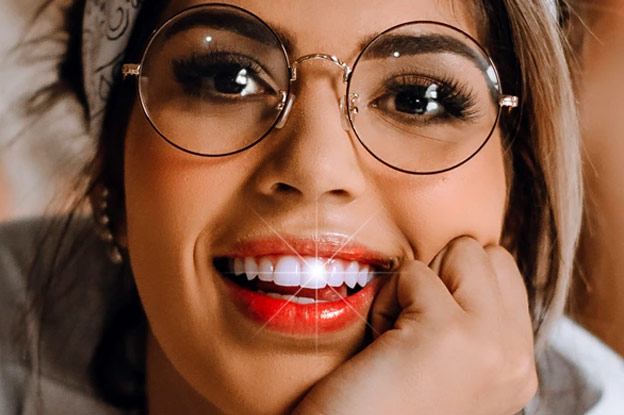 When it comes to our smile, we all wish it to be flawless. To have a comfortable smile and a hearty conversation in public, you need a beautiful smile and impeccable white teeth. Chipped, gapped or misaligned teeth can affect an aesthetic smile and your self-esteem when in public. In our previous blog, we have explained 4 types of cosmetic dentistry treatments in Rosenberg. However, the best cosmetic dentistry near you executes different procedures to ensure that your teeth are cleaned and whitened and the alignment issues are fixed to give you a nice set of teeth.
6 Different Types of Cosmetic Dentistry Near You in Rosenberg:
Teeth Whitening:

Teeth whitening in Rosenberg is by far the most important and prevalent cosmetic dental treatment if you want an easy way to enhance your smile. Medically approved whitening strips and bleaches are used to whiten the tooth's surface.

Crowns:

Crowns are common in cosmetic dentistry where a cap covers your complete tooth set above gums. These are made of ceramic, porcelain, and metal.

Composite Bonding:

For cracked and chipped teeth, composite bonding is the best solution. Here, an orthodontist uses clay-type material, similar to enamel, and fills any gaps or breaks in teeth. This material is called bonding which is molded into the right shape by the pediatric dentist in Rosenberg.

Dental Bridges:

Do you have a missing tooth which hinders your smile? In such a case, your dentist recommends dental-bridges to restore functionality and beauty. These are customized dental apparatus which keep replacement teeth bound between two adjacent teeth.

Dental Veneers:

A lot of people exhibiting flawless smiles often have that enhanced with cosmetic dental treatment. Not everybody is born with impeccable smiles. Dental veneers include thin porcelain shells which mask up the misalignments and imperfections. Veneers in Rosenberg help you from gapped, discolored, broken and chipped teeth.

Fillings:

Fillings have been one of the conventional cosmetic dental treatments to fill up damaged, decayed or rotted teeth or teeth with holes. These help the teeth remain functional. Inlays and onlays are two different kinds of fillings. While inlays are applied into the middle of a damaged tooth, onlay is placed over the tooth top. Inlays are used when normal filling can't fill up a big hole.
Conclusion:
For any of these treatments of cosmetic dentistry near you in Rosenberg, head to Dr. Sally Abouassaf who is a known dentist treating a number of patients over the years, delivering successful results. The dentist is also specialized in Dental Implants and Invisalign.
---