Tmj Pain Relief: 5 Effective Methods That Can Help You Get Relief From Temporomandibular Joint Disorders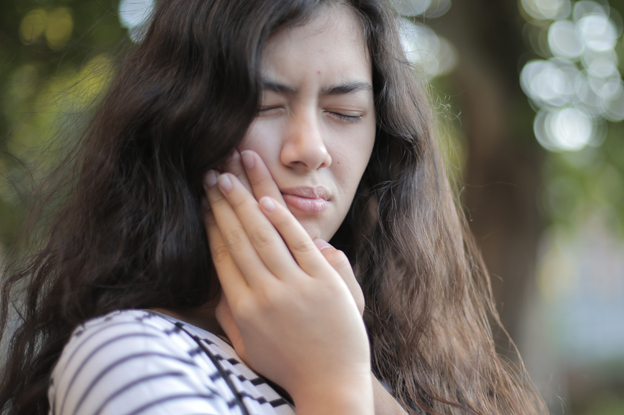 The appropriate cause behind temporomandibular joint disorders is often very tough to detect. Your pain can get enhanced due to several factors. This includes factors such as jaw injury and excessive teeth grinding known as bruxism. Genetics and arthritis are also responsible. In our previous blog, we have explained 10 ways to get TMJ pain relief in Katy. However, everyday facial movements like laughing, chewing foods, or talking can become extremely painful due to TMJ disorders. TMJ pain relief can offer the solution. Read on to discover the same.
5 Best Practices to Manage TMJ Pain Relief in Katy:
Some cases don't require surgical treatments. Here are some of the best ways you can get relief from the pain. You can even manage TMJ pain without the need for surgery, and can counter TMJ symptoms effectively. Five effective methods are given below:
To get relief from the TMJ pain disorder, you need to maintain a proper body posture. While working or driving or even resting, you must keep an upright posture while standing or sitting. Do exercises to ease the pain.
You must minimize jaw movements like chewing, yelling, or yawning and maintain a relaxed state for your muscles.
A proper night's sleep can also help you minimize the pain. It is advisable to stick to an appropriate posture while sleeping.
Applying ice can significantly help you get rid of swelling and pain. A hot compress can also enhance blood circulation and relax jaw muscles.
Meditation and practicing yoga can also help alleviate stress and relax the muscles.
What Is the Most Common Treatment for TMJ?
Transcutaneous Electrical Nerve Stimulation therapy uses very low-level electric currents to alleviate the pain. It relaxes the muscle and jaw pain.
Ultrasound treatments can also help with soreness and enhance proper joint movement.
Pain medications or Trigger-point injections can also help to provide relief from pain.
Radio wave therapy creates electric stimulations and enhances blood flow.
Botulinum Toxin (Botox) injections reduce inflammation and muscle flexibility.
Proper identification of the root cause of the TMJ pain can prevent you from facing further damage. If you delay the treatment, the pain can become severe and create multiple health conditions that are adverse. You must consult with your dentist or a TMJ Pain specialist who has the expertise to take care of TMJ pain disorders.
Conclusion:
If you are looking to find the finest TMJ pain relief in Katy, then approach Dr. Sally A. Abouassaf, DDS, and her team at Family Dental Corner. Dr. Sally A. Aboussaf has years of experience and expertise in dentistry. Dr. Sally A Abouassaf and Family Dental Corner serves the following locations: Richmond, Katy, Rosenberg, Pecan Grove, and Greatwood TX. To gather more information call us at Family Dental Corner at 832-980-9111. Browse through our website of Family Dental Corner to arrange for an appointment right away.
---