Your Dentist Offers Preventive Care You Can Count On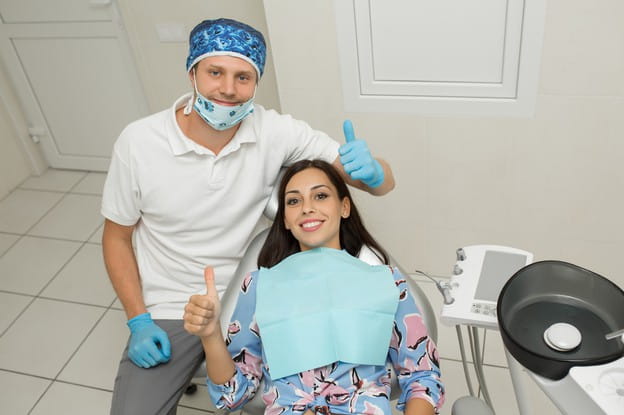 Consistency and thoroughness are both important if you want your daily oral care routine to be effective. You need to make sure you giving serious attention to your smile when you are brushing and flossing. If you are not paying attention while you clean your teeth, or if you are inconsistent with care, you can fail to fully address the threat oral bacteria and food debris pose. As important as it is to practice smart preventive dental care at home, remember that your dentist is also available to help you. In fact, regular checkups with your Richmond, TX dentist can offer you a key advantage in your efforts to avoid cavities and gum disease.
What Can Your Dentist Do For You At A Routine Appointment?
During every routine appointment, you benefit from two key practices – your teeth are thoroughly cleaned, and your smile is carefully evaluated. Your cleaning leads to the removal of harmful agents from your teeth. Even hard to reach areas can enjoy better support. These sessions are good for removing plaque and tartar. Tartar removal is especially beneficial to you, because your brushing and flossing measures can leave the substance in place. When your evaluation takes place, your dentist is looking for any sign that you might need work done to restore the health of your smile. That can involve work to address a cavity, or care for your gums.
Planning Treatment When Your Oral Health Needs To Be Addressed
The right approach to dental care can protect your smile against threats, and preserve your appearance. The process of treating you is affected by the severity of a problem. When it comes to tooth decay, care can be the placement of a dental filling for a smaller cavity, or the placement of a dental crown for one that is more advanced. By staying consistent with your appointments, you are less likely to have a cavity reach an advanced stage.
Taking Care Of Your Smile Between Appointments
Always remember that your behavior between dental visits will be important. Brushing and flossing effectively will matter to your long-term smile health. In addition to thoroughly cleaning your teeth, make sure you are protecting them with a smart diet. A sugar-heavy diet is one that can result in you seeing your dentist for restorative work.
Count On Quality Preventive Dental Care At Family Dental Corner
Family Dental Corner is proud to provide oral health to families in and around the Richmond, TX area. If you want to make sure your smile is healthy, you can arrange a routine visit. We are also ready to talk to you about signs of oral health trouble, or address your interest in cosmetic care. Set your appointment by calling Family Dental Corner in Richmond, TX, today at 832-980-9111.
---