Trusting MTM Clear Aligners To Improve Your Smile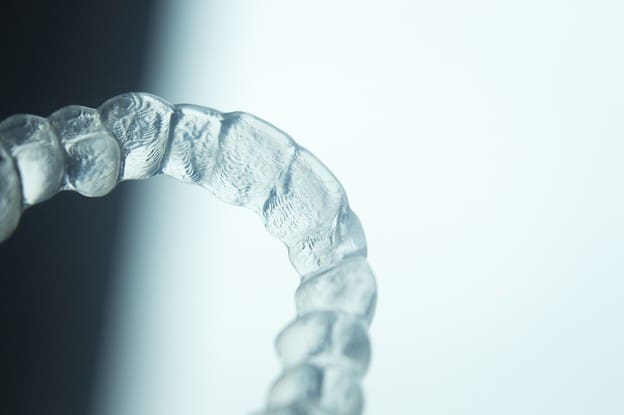 Did you know that misaligned teeth can sometimes make it harder for a person to prevent cavities? The way your teeth line up can potentially make it difficult for you to reach certain spaces, and properly clear away oral bacteria and food debris. By straightening your smile, you can address this issue, while also making improvements to how you look. Your Richmond, TX dentist can provide support for poor dental alignment with MTM Clear Aligners, which can successfully shift your teeth without requiring you to use metal braces.
What Separates MTM Clear Aligners From Other Aligners?
MTM Clear Aligners separate themselves from braces because they are removable, and they are difficult to notice. This can make them a happy alternative treatment option for those who are concerned about spending time with fixed metal braces. These appliances can also be distinguished from other clear aligners because MTM aligners concentrate on shifting teeth at the front of your smile. By prioritizing these more conspicuous teeth, your MTM Aligners in Richmond can help you see meaningful results in less time.
Orthodontic Work Is One Way To Improve Your Smile – Your Dentist Can Provide Others, Too
Many people who are concerned about their appearance have found great success with cosmetic dental work. The right procedure can make your teeth straighter, or brighter. Cosmetic work can also make teeth look healthier. Your dentist can do more for your appearance in a single procedure than you might expect. One professional whitening treatment can lead to improvements that exceed what you can enjoy from a store bought whitening product. You can address discoloration, dental damage, and even naturally occurring flaws with the placement of porcelain veneers.
Set Up A Consultation To Have Your Questions About Dental Care Answered
Sometimes, a person can have clear goals for cosmetic work, and an idea of what type of care they should request. You may be ready to improve your smile, but unsure of what the right way to make those improvements might be. You can arrange a consultation to learn more about cosmetic dental care. In addition to talking to you about your treatment options, your dentist can use this meeting as a chance to review your oral health, and inform you if you need to plan for restorative dental work before starting cosmetic care.
Family Dental Corner Can Help You Improve Your Smile By Providing MTM Clear Aligners
Family Dental Corner is ready to help individuals searching to fix problems with their dental alignment. You can find that MTM Clear Aligners offer improvements without requiring you to wear a fixed, hard to ignore appliance. This is one of several smile-friendly procedures our practice can offer to individuals in and around Richmond, TX. You can schedule your visit by calling Family Dental Corner in Richmond, TX, today at 832-980-9111.
---