Things To Know in Dental Emergencies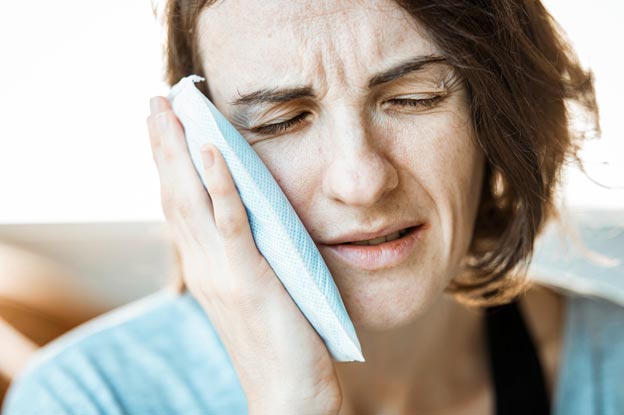 Some dental issues are minuscule. But dental emergencies are those conditions that put your valuable life in jeopardy. They are complicated and call for medical attention from an emergency dentist in Richmond, Katy, Rosenberg, Pecan Grove, Greatwood TX.
Understanding Dental Emergencies:
Various situations can be categorized into dental emergencies. Those symptoms which not only affect dental hygiene but also impact your life can be regarded as dental emergencies. Professional assistance from an emergency dentist is essential to cure an emergency dental problem. Universal signs of dental emergencies include the following: unstoppable bleeding, gum wounds, lost fillings, fractured jaw and displaced teeth.
Non-Emergency Dental Issues:
If the dental issue can wait until the dentist examines you the day after, it is not regarded as life-threatening. At times, certain problems can appear critical. But, with proper self-care, they can be treated in a couple of days. A cracked or a chipped tooth is rated as life-threatening if the pain from the fracture is unbearable. If there are fragments causing pain and trauma, you must rush to the emergency dentist in Richmond. Else, even a cracked tooth with less pain can wait.
Recurring Pain And Solution:
In case, if you are enduring unbearable pain that recurs more often, then immediate dental service is necessary for you. If you are domiciled in Richmond, Rosenberg, Katy, Greatwood TX or Pecan Grove, you can consult Dr. Sally Abouassaf at Family Dental Corner who is an emergency dentist in Richmond. She will aid you in identifying the emergency correctly and suggest the appropriate assistance required.
Emergency dentist in Richmond:
At Family Dental Corner, patients are offered dental care when they need it urgently. The specialized dentists, who are led by Dr. Sally Abouassaf, will provide treatments that will nullify pain. They will systematically assess the fundamental cause of the issue and offer a treatment plan based on that. This will considerably diminish the possibilities of recurring pain in the future.
Type Of Treatments Offered:
Based on the dental emergency experienced by the patient, certain emergency dentists may recommend the usage of antibiotics or alternative treatments for relief. But before relying on immediate dental services, confirming that the condition is indeed an emergency is obligatory. Familiar dental emergencies dealt with by Family Dental Corner are immediate tooth extraction, chipped and knocked-out teeth.
Takeaway:
Visit Dr. Sally Abouassaf at Family Dental Corner and avail of emergency dental service to save your teeth. The clinic serves residents of Katy, Pecan Grove, Rosenberg, and Greatwood. Visit their website to request an appointment or to have a conversation right away!
---