Tell Your Dentist If You Have Dental Pain Or Sensitivity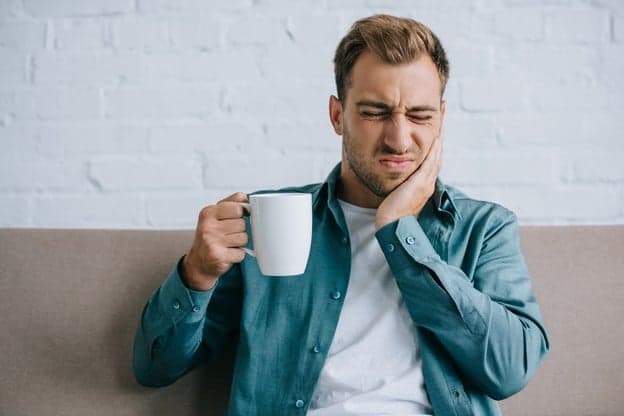 Dental pain can refer to a sore or sensitive tooth. You may feel that discomfort throughout the day, or it may result when you are trying to enjoy a meal, or a drink. These pains can suggest a possible problem that can demand restorative dental work. Your Richmond, TX dentist is ready to help you if you have symptoms that suggest tooth decay. You can receive the appropriate treatment to address decay or an infection, and have that care followed with the placement of a lifelike restoration. Of course, it should be noted that "dental pain" is not necessarily always "tooth pain." If you feel pain in your jaw joints, your face, or even your neck and head, you may be suffering from TMJ dysfunction. This condition can affect your quality of life – fortunately, your dentist can help you recover.
Recognizing TMJ Dysfunction, And Providing The Appropriate Treatment
Are you struggling to bite, chew, and speak normally? Are you regularly experiencing headaches, or pain in your face and neck? Your life with TMJ dysfunction can be frustrating, and frequently uncomfortable. Your dentist can examine you to determine if TMJ dysfunction may be affecting you. If you are experiencing this problem, a special appliance can be made to correct the alignment of your jaw joints. This can bring relief to you, and help you regain better dental function.
A Painful Or Sensitive Tooth Might Have A Cavity
Pain or sensitivity concentrated in a tooth may be a sign that you need work done on a cavity. Persistent dental sensitivity may be a warning that you already have an internal tooth infection, meaning a root canal could be required. After this is performed, your dentist can make sure your tooth is protected by placing a dental crown. Lifelike crowns can do an effective job protecting your tooth, and maintaining your appearance.
Family Dental Corner Can Help You Address Dental Pain
You can look forward to great care at Family Dental Corner! We are ready to help if you are struggling with tooth pain, or with pain that might be connected to TMJ dysfunction. To schedule an appointment, please please contact our Richmond, TX dental office today at 832-980-9111!
---