Taking Action Against The Bacteria Gathering Between Teeth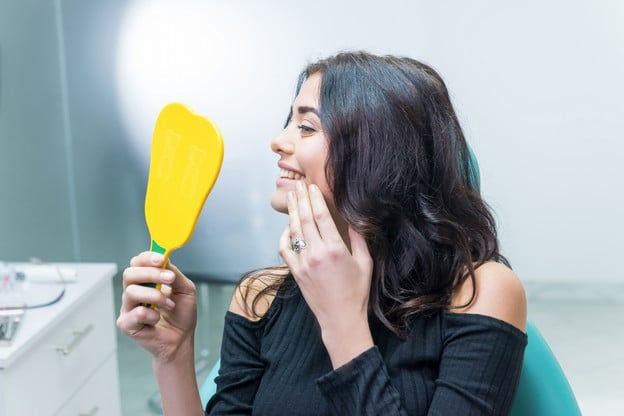 The fight to protect your smile is an important one. When you have a cavity form on a tooth, you can suffer increasing damage until your Richmond, TX dentist addresses the matter. Patients who delay needed care can develop an internal infection in their tooth, and experience discomfort – if too much time passes, you could lose your tooth! If you want to fight the formation of cavities effectively, you need to fully clean your teeth each day. Unfortunately, brushing alone can do a poor job clearing away accumulated oral bacteria and food debris between your teeth. This is why flossing should be an aspect of your daily dental care. When you floss properly, you can protect yourself against tooth decay, and against gum disease.
Make Sure Your Daily Dental Care Habits Are Fully Cleaning Your Smile
Think about your daily smile care regimen. How often do you brush? How long do you take to clean your teeth during these sessions? Are you flossing? If you want to put up an effective defense against tooth decay, take the time to floss each day, and brush your teeth at least twice. When you perform these actions, you should be mindful that thoroughness is key. After all, leaving portions of your smile unclean can allow plaque to harden into tartar, and continually attack your smile.
Why Professional Dental Exams Can Mean So Much To Your Long-Term Oral Health
Even if you are taking great care of your teeth at home, you should make time for routine dental exams. Every time you see your dentist, you can receive important feedback about the condition of your teeth – these reviews also create opportunities to spot decay. You can have fewer smile problems overall when you enjoy daily and professional care. If you do experience trouble, regular checkups create opportunities to recognize problems early, meaning your restorative dental work can be less involved.
Talk To Family Dental Corner About Enjoying Your Best Smile Care
At Family Dental Corner, patients can count on quality smile support every time they come in for an appointment. Our practice is proud to welcome people in and around Richmond, TX who want to enjoy better oral health. To learn more, please contact our Richmond, TX dental office today at 832-980-9111!
---