Should You Blame Your Discolored Smile On Your Coffee Habit?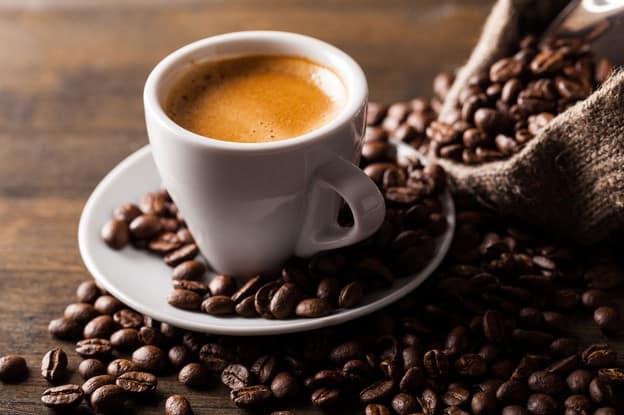 If you are a habitual coffee drinker, you may prefer to think about anything but the impact this beverage can have on your smile. Unfortunately, there is a risk that this popular beverage can leave your teeth discolored. Over time, chromogens in coffee can gather on your enamel, and make your smile appear dull. Coffee is not the only item that can have this effect, of course – dark and color-rich foods and beverages can potentially contribute. Your Richmond, TX dentist can help you reverse the effects of discoloration with a professional whitening treatment. Your dentist can also help you deal with forms of discoloration caused by internal problems, and not stains in your enamel.
Selecting The Right Way To Improve On A Discolored Smile
For discoloration caused by teeth stains, a professional whitening treatment can be an effective measure. Your dentist can offer you a take-home whitening kit, which you can use comfortably at home. You can also arrange to have the procedure done in the office. Both of these approaches rely on advanced whitening gels that can take care of stains store bought products can fail to treat.
If your dentist identifies discoloration caused by something other than enamel stains, another approach may be preferable. Porcelain veneers can effectively hide intrinsic discoloration, of discoloration caused by internal troubles. Veneers have the added advantage of hiding any troubling flaws like dental damage, or misshapen teeth.
Maintaining Your Smile's Appearance, And Overall Health
A smart approach to smile care can help you maintain a healthy, attractive smile. If you want to limit the buildup of stains, be thorough and consistent with brushing and flossing. You can also help you smile by replacing flavored beverages with water more often. Smart daily measures, along with regular dental exams, can help you maintain a thorough defense against cosmetic and oral health worries.
Talk To Family Dental Corner About Addressing Dental Discoloration
At Family Dental Corner, patients who want to improve the color of their teeth can be excited to learn about the benefits of professional teeth whitening. If you are interested in learning more, please contact our Richmond, TX dental office today at 832-980-9111.
---