Quiz: Your Experience Undergoing Restorative Dental Work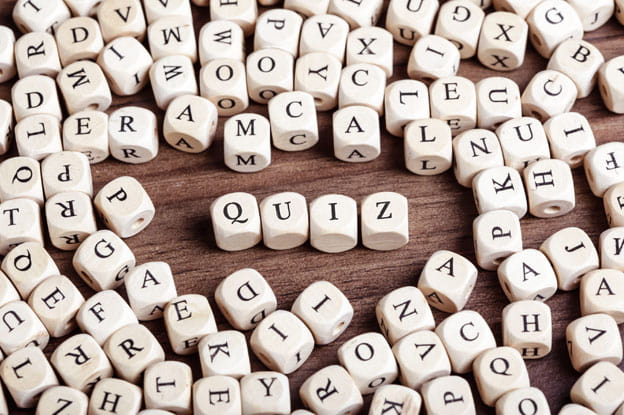 Your goal should always be to prevent cavities from forming on your teeth. You can make sure your smile stays healthy by brushing and flossing thoroughly, as well as by seeing your Richmond, TX dentist for scheduled dental exams. The requirements for smart oral care can seem easy to follow; unfortunately, cavities are still a persistent problem. If you do find yourself in need of restorative dental work, there are some reassuring things you should know. You can count on modern care in a welcoming, safe environment that takes your comfort seriously. You can also look forward to restorative care that preserves your smile by using natural-looking dental fillings and dental crowns.
Questions:
True Or False: If you have issues with anxiety around undergoing dental work, the appropriate dental sedation can be beneficial.
True Or False: Every cavity treatment has to include a root canal procedure.
True Or False: In addition to protecting your vulnerable tooth, a modern restoration can do an effective job blending in with your smile.
Answers:
True! For patients who need help remaining comfortable during restorative work, or any other type of care, dental sedation can be supplied. Nitrous oxide can be administered to you during your procedure, or you can take an oral sedative. Both allow you to remain aware of what is happening, while still helping you maintain a relaxed state.
False! A root canal is not needed if you seek treatment before a cavity causes an internal tooth infection. You can improve your chances of catching a cavity early by attending routine exams.
True! Modern restorations are designed to provide support that is dependable, and long-lasting. The fillings and crowns provided by your dentist also deliver cosmetic benefits, as they can be made to mimic natural tooth structure.
Family Dental Corner Can Offer You Dependable Care When You Need Restorative Dental Work
At Family Dental Corner, patients who need restorative dental work can receive care in a welcoming, comfortable environment. In addition to providing expert care during your time in the dentist's chair, your dentist offers lifelike restorations that can help you preserve your appearance after treatment. If you wish to arrange an appointment, please contact our Richmond, TX dental office today at 832-980-9111.
---