Providing A Caring, Modern Treatment Experience For Kids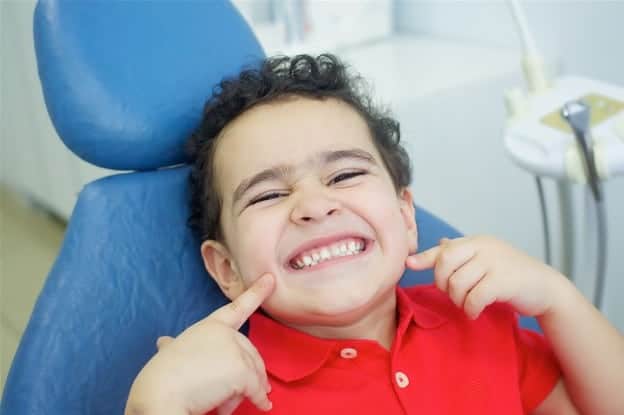 Proper smile for kids means more than just providing the usual preventive dental treatments adults receive. Kids, particularly younger kids, are still learning about why they need to keep their teeth healthy. They can also be more prone to discomfort and fear, simply because they are less familiar with what happens at a dental practice. Your Richmond, TX dental practice welcomes young patients. We can offer pediatric dental treatment in a welcoming environment, and help your kids keep their teeth in good condition. If they do have a problem with decay, and we can provide the appropriate treatment to help them.
Addressing A Dental Problem That Affects Your Child
You can be understandably worried upon learning your child needs cavity care. With that said, prompt restorative dental care is important, even for their temporary baby teeth. If those teeth are not treated, complications can lead to issues for their permanent teeth!
In addition to offering compassionate care for problems, your dentist can help kids avoid trouble in the first place. During checkups, your dentist can offer instructions and guidance to help kids take better care of their smiles at home. Kids can also receive fluoride treatments and dental sealants at the appropriate age, which can improve their defense against cavities.
Your Dentist Can Help You Child Understand The Value Of Good Dental Care
Young children are constantly faced with new information and settings. A child's enamel is not necessarily weaker than their parents', but their understanding of how to practice good oral care can definitely be weaker. You can talk to them about the importance of brushing and flossing while they still need your help with these tasks. Your dentist can also offer them important instructions on maintaining healthy teeth over the course of their checkup.
Family Dental Corner Can Provide Dedicated Care When Your Child Faces Smile Trouble
At Family Dental Corner, patients of all ages can look forward to great smile care. We are proud to help our youngest patients keep their teeth in great shape. To schedule an appointment for yourself, or for your kids, please contact our Richmond, TX dental office today at 832-980-9111.
---