Professional Teeth Cleanings Can Help Prevent Smile Problems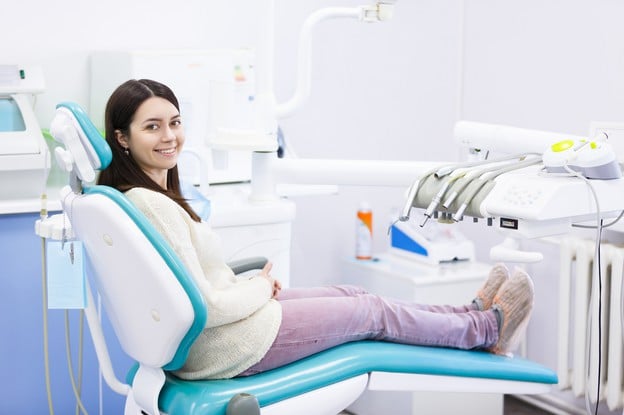 How different is a professional teeth cleaning from the kind of care you provide yourself on a daily basis? The process used to clean your teeth in the dentist's office can be different, but how different are the results in these methods? One key aspect of professional cleanings is that you can count on them to remove tartar. While brushing and flossing are important measures that help you avoid tartar's formation, they can fail to help when plaque buildup hardens. It is important to have those concentrations of tartar removed, as they can do continued dental harm if they remain in place. In addition to a routine cleaning, your preventive visits also involve a thorough check for possible smile problems that need to be addressed.
Your Professional Cleaning Can Remove Tartar Buildups On Your Teeth
During a professional teeth cleaning, any buildups of tartar are removed. When tartar gathers at your gum line, and on teeth, your risk for smile problems rises. Problems at your gum line can cause periodontal problems. If nothing happens to address poor gum health, you could experience long-term problems that increase your risk for issues like tooth loss. The presence of oral bacteria also puts you at risk for tooth decay – if a cavity forms, your dentist will have to address it through restorative dental work.
What Else Can Happen During My Routine Dental Exam?
Every time you go in for preventive care, you undergo a cleaning, and an exam. Why are both of these tasks performed at each routine visit? They can each help you maintain better smile health in the long term. Your dentist can identify a problem, and talk to you about planning proper treatment before it becomes worse. Your dental cleaning helps you avoid those problems, and keep your smile in great shape.
Family Dental Corner Can Help You Prevent Smile Problems
At Family Dental Corner, we are proud to offer dedicated smile care to families in and around Richmond, TX. If you want to arrange your checkup, or if you have a smile concern you want to address, let us know! To plan your visit, please contact our Richmond, TX dental office today at 832-980-9111.
---