Improve Your Smile By Fixing Gaps And Overlaps Between Teeth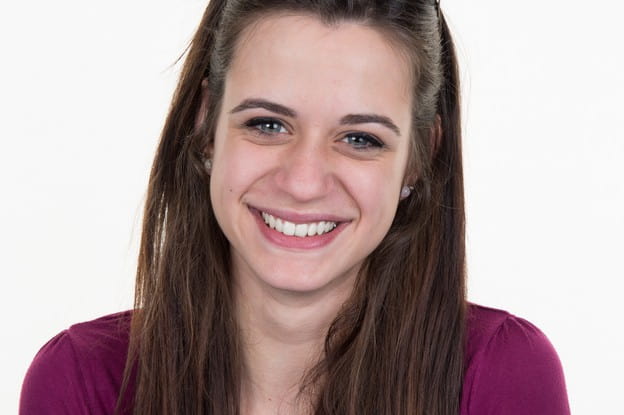 Some cosmetic flaws can have an obvious solution. For instance, a problem with dental discoloration can be directly addressed with a professional teeth whitening treatment. When it comes to problems with teeth that are unevenly spaced, you can worry that the only answer is with traditional metal braces. This can be an obvious solution to a problem with a crooked smile, but you should know that other approaches exist. Your Richmond, TX dentist's office can offer alternative ideas for cosmetic dental treatment. You may be able to hide flaws with gaps and overlaps by receiving porcelain veneers. You can also look into orthodontic work with MTM Clear Aligners, which can be easier to fit into your life than metal braces.
You Can Hide Multiple Flaws With Porcelain Veneers
Porcelain veneers have been effective at fixing many different smile flaws. You can make your teeth look brighter, and generally healthier by covering them with these durable, lifelike shells. In some cases, your dentist can approve the use of veneers to hide problems with poor dental alignment. Gaining approval for this approach can lead to positive changes in a relatively short period of time, while also helping you correct other issues you might have with the way you look.
Correct Your Crooked Smile With Clear Aligners
MTM Clear Aligners offer a different approach to orthodontic work than traditional metal braces. With MTM aligners, you will not have to worry about your appliance serving as a distraction, as these aligners are designed to be hard to see. They also give you more control, because you can remove them on your own. MTM aligners are more focused on straightening your front teeth than other aligners – because of this, they can actually allow you to complete treatment in a shorter time period.
What Other Smile Improvements Can You Make?
Your dentist is ready to help you improve your smile by taking on many different concerns. At the end of cosmetic dental work, your smile can be brighter, and you can no longer be affected by poor spacing, damages, and other concerns. You can even combine procedures to see bigger results. Our practice is currently offering a patient special that provides you with a complimentary teeth whitening after using clear aligners, which means you can make your teeth straighter and brighter!
Family Dental Corner Can Help You Fix Problems With Your Smile
Family Dental Corner is ready to help you take care of problems that affect the way you look! If you think your smile is being held back by poor alignment, we can talk to you about possible solutions involving modern cosmetic dental work. We are also ready to help you fight issues with your oral health. To find out more, call Family Dental Corner in Richmond, TX, today at 832-980-9111
---