How Dental Implants Can Help Restore Your Incomplete Smile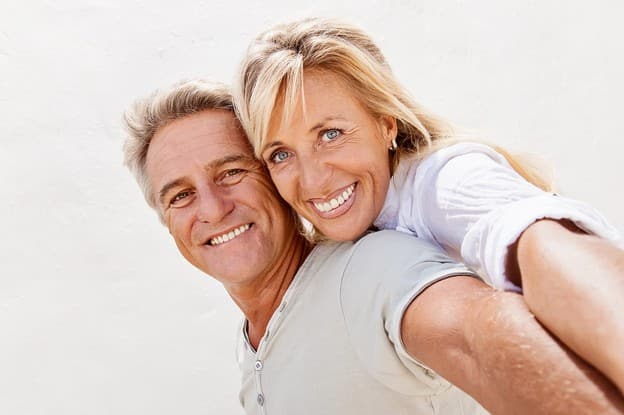 With dental implants in place, your lifelike dental prosthetic can enjoy remarkable support. This is about more than just your day-to-day comfort (though that certainly does matter). A secured prosthetic can be more effective at offering biting and chewing support, which means you can enjoy a wider range of foods without finding it hard to bite and chew. Implants also create an important stimulation in your jawbone, which can stop you from losing mass in the bone over time. Your Richmond, TX dentist's office is ready to discuss work to restore your complete smile with dental implants.
How Dental Implants Help To Improve Your Experience With A Prosthetic
Dental implants effectively serve as roots for the restorations used to replace missing teeth. Individual restorations can be held with their own implants, which keep the prosthetic held securely against your jawbone. It is also possible for several implants to hold partial or full dentures making these appliances capable of providing functional support in addition to cosmetic support. When your plan to restore your full smile includes dental implants, you can ensure better dental function, and you can limit the risk of losing remaining teeth.
Discussing Dental Implants With Your Dentist
Many people qualify for a tooth loss solution that involves dental implants. With that said, there may be steps that need to take place concerning your smile health before your implants can be placed. Your dentist will perform a careful examination of your oral health, which will include a check on the condition of your jawbone. If there are problems that call for restorative dental work, or periodontal treatment, that work can be scheduled before moving forward with placing your implants. You can also require jawbone graft, to make sure your jaw is healthy enough to support your upcoming prosthetic work.
Tooth Loss Can Create Serious Problems For Your Quality Of Life
If you continue to leave your smile incomplete, you can experience frustrating problems that can complicate your oral health, and your quality of life. Because they lose the support that their neighbors once provided, the teeth around a gap are more likely to be lost. Without the roots of teeth or dental implants to stimulate your jawbone, you can lose mass over time in the bone – this can hurt your appearance, and create problems for your oral health support.
Talk To Family Dental Corner About Restoring Your Smile With Dental Implants
Family Dental Corner is ready to help patients return to showing off a complete smile! Our practice can discuss the use of dental implants with you – implants can hold restorations in place, so that they provide functional support. With implants in place to keep lifelike prosthetic work stable, you can feel a renewed confidence in your smile! If you would like to learn more, please call Family Dental Corner in Richmond, TX, today at 832-980-9111.
---