Have Gum Disease Addressed At Your Dentist's Office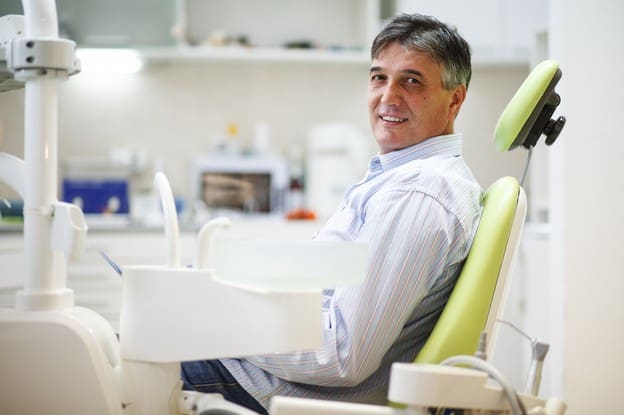 You take care of your gums when you brush and floss, though the quality of that care can be affected by the way you approach these tasks. Essentially, you can protect yourself against gum disease when your cleaning measures clear away harmful agents that gather at your gum line. If bacteria progress below that line, then you can experience issues with your periodontal health. Your Richmond, TX dentist's office is ready to help you combat infections that might impact your periodontal health in a negative way. Treating these matters should be a priority – when you let gum disease worsen, your smile can experience a heightened risk for tooth loss.
How Can I Tell That Something Is Wrong With My Periodontal Health?
If you see signs of periodontal troubles, you can recognize when the matter should be brought to your dentist's attention. These signs can be visual, rather than problems that affect how you feel. For instance, you can see that your periodontal tissues appear reddened, or they can look swollen. You can also notice that you bleed more easily when you clean your teeth. A problem with chronic bad breath is another concern, one that people can be eager to treat.
See Your Dentist For Professional Periodontal Treatment
While you can protect your gums through your daily preventive oral care routine, you should know that your dentist is prepared to offer support, too. A special cleaning can be arranged to clear away oral bacteria under your gum line. When this is done, you can recover from gingivitis. Periodontal cleanings can also be used to help a person manage periodontitis, or advanced gum disease.
Oral Health Problems That Go Untreated Can Create Big Problems
Ignoring any health issue can create potential problems. When it comes to your periodontal health, overlooked symptoms of gum disease can lead to periodontitis, which can heighten your risk for tooth loss. You should also be aware that overlooking issues like tooth decay can lead to complications that can be frustrating to address. When regular dental exams occur, your dentist is able to identify when something might be wrong, and provide proper restorative dental care before the situation becomes worse.
Family Dental Corner Is Ready To Help Patients Defend The Health Of Their Gums
At Family Dental Corner, patients who want to enjoy quality oral health care can count on support for their teeth, and their gums. Our practice is ready to help you manage a condition that affects your periodontal health. We are also ready to offer support through restorative, cosmetic, and preventive care whenever it may be called for. If you are ready to learn more, or if you are ready to set an appointment at our Richmond, TX dental practice, let us know! To make your appointment, please call Family Dental Corner in Richmond, TX, today at 832-980-9111.
---