Enjoying The Smile Improvements Offered By MTM Aligners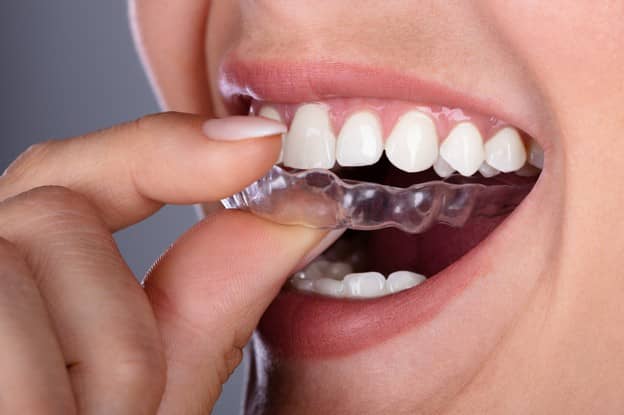 You can make a big difference to your appearance, and your confidence, when you make improvements to your smile. When you correct problems with the alignment of your teeth, you can start showing off a smile that seems healthier and more attractive. Unfortunately, many people are reluctant to find out what it will take to make these corrections, because they worry it will involve traditional metal braces. Your Richmond, TX dentist can actually offer cosmetic improvements by straightening your teeth with MTM Clear Aligners. In addition to being hard to observe, these aligners can be less intrusive as they make gradual improvements to how you look.
What You Can Expect During Treatment With MTM Aligners
If you want to make changes to the alignment of your teeth, you should know that MTM aligners can provide real results without making you rely on metal braces. Instead, you will have aligners made with clear plastic. When you have them on, it can be remarkably difficult for people to see them. They also cause fewer problems during your day because they are easy to remove. You can take them out when you eat, and have them out of the way while cleaning your teeth.
Orthodontic Work Offers Cosmetic Benefits, And Oral Health Benefits
If you want to improve your smile, MTM aligners can certainly help. What you should know is that this treatment can also offer improvements for your oral health. If you currently have teeth that overlap, they can create small spaces that are difficult to clean. Those spaces can invite bacteria, which can be hard to remove during daily care. When these teeth are correctly spaced, those spaces can be addressed, and it can be easier for you to clean your teeth. You can also improve your oral health by reducing potential problems with your bite. Poorly aligned teeth can put more wear and tear on certain teeth, and also hurt your jaw.
Check Out Our Special Offer For People Who Use MTM Aligners!
Our practice is excited to offer patient specials, which can put exciting smile improvements within your reach! We currently provide a special for those individuals who want to straighten their teeth. After your smile is corrected with MTM aligners, you can enjoy a complimentary teeth whitening from our practice! A professional teeth whitening can help you remove tough stains that are left behind by over the counter products.
Talk To Family Dental Corner About Using MTM Aligners
At Family Dental Corner, patients who want to make real changes to the way they look can be intrigued by the cosmetic services we offer. Our practice can help you deal with frustrating alignment problems through the use of MTM aligners, which can discreetly improve your appearance. For more information, you can arrange a consultation by calling Family Dental Corner in Richmond, TX, today at 832-980-9111.
---