Does Your Child Require an Emergency Dental Extraction?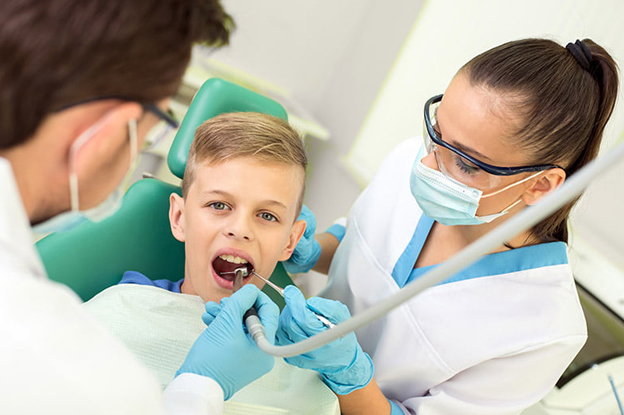 We can all agree that medical emergencies are always uncalled for. One cannot predict a medical emergency and often gets panicky instantly. In our previous blog, we have explained the top 5 tips to choose the best children's dentist near you in Katy. However, as a parent, your prime responsibility lies in ensuring that your kids are healthy, safe and happy all the time.
What To Do During a Dental Emergency?
However, we cannot predict a medical emergency. But you can keep yourself prepared to meet these medical emergencies as a parent. If you require the finest pediatric dentist in Katy or want to gather more information about emergency dental extraction service, consider Family Dental Corner. Family Dental Corner serves these locations: Greatwood, Katy, Pecan Grove, Richmond and Rosenberg.
Emergency Dental Extraction for Kids in Katy:
Children are always on their feet running around and exploring. Most of the time, they play games that can cause a lot of damage or accidents. A small jump, or a little stumble at the most unexpected time can lead to your child losing his or her tooth. If your child broke his or her tooth, you should act immediately. Being the parent of your child, you must first make sure to prevent them from panicking or getting anxious about their broken tooth. In most cases, the teeth will not be completely broken or detached from the jaw. It might be loose or just hanging in there. If these cases occur, you should visit the emergency dental extraction in Katy and get medical help at the earliest.
How To Identify Dental Emergencies in Kids?
In addition to accidents, children can also be affected by any infections that can likely spread due to consuming any unfriendly substances for the teeth. However, identifying a dental infection can be difficult with a child, so it's better to visit the best children's dentist near you in Katy and get treated. If your child is infected, you can see them experience a sort of pain or discomfort in their mouth region.
Recommendation of Pediatric Dentists in Katy:
Most pediatric dentists often recommend parents to visit their nearest kids dental clinic near you in Katy as soon as children start to experience the pain at the first go. This will avoid the occurrence of any mistakes and prevent harm. However, if you have delayed visiting the pediatric dentist, your child may be put in a position to extract the damaged tooth at the earliest, so that the infection does not spread to the other teeth.
Want To Know More?
A medical emergency doesn't demand a panicked reaction. Consider Family Dental Corner where Dr. Sally A. Abouassaf practices if you encounter any dental emergency for your child. Our best
dentist for nervous patients in Katy
serves the following locations: Pecan Grove, Rosenberg, Katy, Richmond, and Greatwood TX. It is the best Kids Dental Clinic Near Me Katy. Browse through our website or dial us at
832-980-9111
to arrange for an appointment.
---