Dental Exams Help You Maintain Your Oral Health Over Time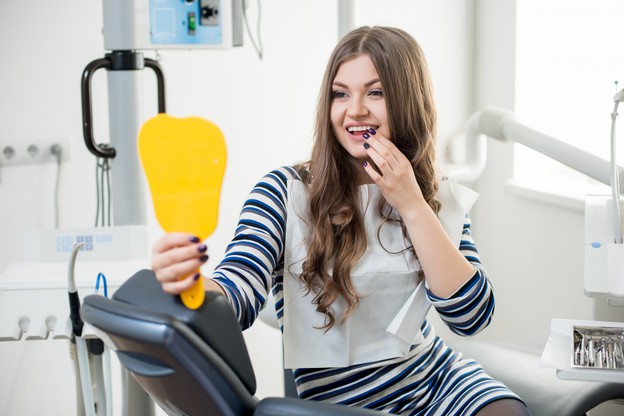 Are you on a path towards maintaining a healthy smile through the new year? The question is a call to consider the effectiveness of your daily habits like brushing and flossing, as well as a question of how your diet might affect you. With that said, you also need to make sure you have regular dental checkups arranged. Your Richmond, TX dentist's office can help you maintain your oral health through regular professional teeth cleanings, which protect you by removing tartar, as well as other harmful agents. You also receive input about the state of your smile, and warnings when a problem calls for restorative dental work.
You May Not Realize When A Problem Has Started To Form
One issue people sometimes fail to realize is that your dentist can identify a problem with tooth decay before you start experiencing symptoms. Why should you care about catching a cavity at this stage? After all, if there are no obvious problems, should you really worry? The trouble with tooth decay is that it continues attacking your tooth structure, and every bit that you lose is permanently lost. Catching these problems sooner means saving more of your tooth structure, and enjoying a less involved restorative dental procedure.
You Can Count On Your Dentist For More Than Just Protection Against Cavities
In addition to helping you fight cavities, your dental exams help you by identifying problems with gum disease, and other issues that might affect your oral health. Sometimes, patients can receive help with something they did not consider to be an oral health problem. Do you suffer periodic headaches? This problem is often connected to TMJ dysfunction, something your dentist can help you manage.
Family Dental Corner Can Help You Maintain Better Oral Health
At Family Dental Corner, our practice welcomes people who want to keep their teeth in better shape. If you want to make sure your smile is in good health, or if you want to have a possible problem examined, we are ready to help! You can learn more, or schedule your appointment, by calling Family Dental Corner in Richmond, TX, today at 832-980-9111.
---