Is It Appropriate to Opt for Teeth Whitening if You Already Have Dental Implants?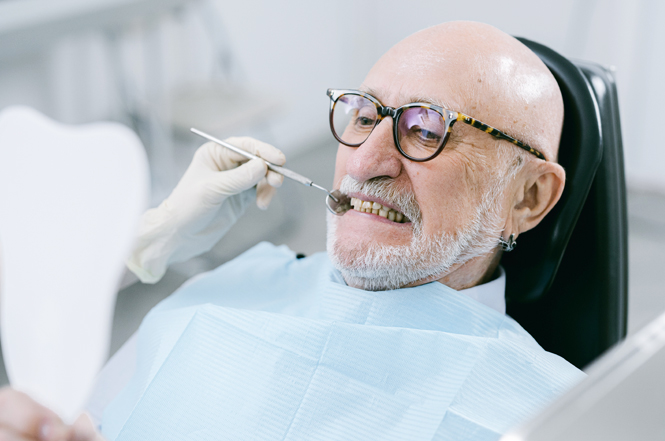 If you are thinking of getting your dental implants done then you should remember a pivotal fact. Dental implants can't be subjected to teeth whitening treatments. So, the appropriate course of action is to get your treatment for teeth whitening done first. Then an individual can go in for your dental implants. By doing this your dental implant crown will match your new white teeth. Consult with your implant dentist and gauge what they recommend to you. In our previous blog, we have explained how Invisalign in Richmond can be used with dental implants. Read on to discover more details regarding dental implants and teeth whitening procedure from below.
At Family Dental Corner, Dr. Sally A. Abouassaf and the team she leads offer the best dental service. Family Dental Corner serves the communities in Richmond, Katy, Rosenberg, Pecan Grove, and Greatwood.
What Are Dental Implants?
This treatment is done in three different steps. Firstly, a tiny screw is gently placed in the jaw. Then the patient is made to wait until the healing is over. After complete healing, the screw is connected with an abutment. Afterwards, a crown is carefully placed on the top. Our dentist provides dental implants in Rosenberg with a crown that matches the size, color, and shape of the rest of the teeth.
What Are Teeth Whitening?
This is the most popular treatment in cosmetic dentistry. Teeth whitening has helped many individuals gain a beautiful smile and their confidence. It is carried out in almost all dental clinics. Family Dental Corner, where experts like Dr. Sally Abouassaf serves, provide professional teeth whitening. Or one can buy teeth whitening kits over the counter.
Why Isn't Teeth Whitening Not Recommended After Affixing Implants?
In case you choose to get your teeth whitened on your dental implants then you will have to deal with two different shades of white, as crowns will not change color. Dental bridges, crowns, and veneers do not change color even if they go through the treatment of teeth whitening in Rosenberg. At times teeth whitening can damage the artificial tooth too. Fortunately, crowns these days are stain-resistant. Therefore, they do not change the color that easily. So, dental implants done after teeth whitening treatment provide the best results.
Keep All Your Teeth White:
The most important thing to keep in mind is that your crown will retain its initial color even if the rest of your teeth are losing their color and looking dull. This will make your crowns stand out. Thus, getting your teeth whitened before dental implants and maintaining the teeth by following all the advice given by your dentist will keep the teeth white. Proper brushing and flossing and making regular visits to the dental clinic will help maintain the brightness for a long time.
Who Provides the Best Cosmetic Dentistry Near You in Rosenberg?
You must have understood by now that teeth whitening performed after affixing dental implants is not a good idea. If you live in and around Rosenberg and are looking for the best cosmetic dentistry near you in Rosenberg, then consider Family Dental Corner where Dr. Sally A Abouassaf practices. Family Dental Corner services the following locations: Richmond, Katy, Rosenberg, Pecan Grove and Greatwood. Call us today at 832-980-9111 or schedule an appointment through our website.
---