Are You Familiar With The Benefits Of Modern Restorations?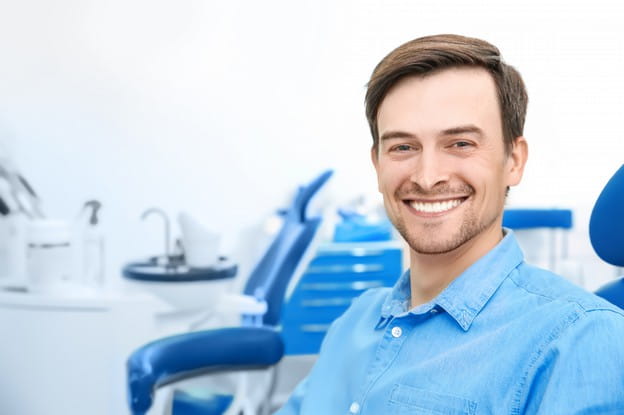 While you should always do your best to avoid tooth decay, you can be relieved to know that if you are affected by a cavity, a modern restoration can offer great support. Rather than using conspicuous metal materials to create dental fillings and crowns, your Richmond, TX dentist's office can provide patients with dental restorations created with lifelike materials. This means you can show off a great smile even after experiencing tooth decay – even if that tooth is in a prominent place. Of course, in addition to providing quality restorative dental treatment, our practice is committed to offering great preventive dental care to our patients.
What To Expect From Your Filling Or Crown?
Dental fillings and dental crowns need to provide lasting support by keeping you safe from new infections, and they need to sustain their functional value as well. Essentially, these restorations are needed to keep your vulnerable tooth in good health, while also ensuring that you can bite and chew without any issues. When you receive a modern restoration that does not affect your appearance, you can rest assured that you will also enjoy long-term protection.
Planning A Necessary Cavity Treatment
Treatment from your dentist is needed, even when your cavity is small. This is because once the cavity forms, your tooth is no longer up to the challenge of restoring itself. Your dentist will have to remove the cavity completely, and ensure that the infection is properly addressed to prevent further damage from taking place. Because you will need support in response to the loss of dental material, a permanent restoration is provided. The size of your cavity will determine what is needed to properly support your oral health.
Dental fillings are used for smaller cavities – the restoration only occupies the space where a cavity formed. Modern composite resin fillings bond directly with your tooth structure, so bacteria are more effectively kept out of the space where your tooth decay occurred.
Dental crowns are placed over your tooth structure, with work done to reduce the size of your tooth to make room for it. A crown is strong enough to support biting and chewing functions on behalf of the tooth. If your tooth is in a visible place, a modern restoration that matches your tooth structure can be recommended.
Adjust Your Behaviors, And Limit Your Risk For Future Cavities
If you want to prevent problems with your oral health, keep up with your regular dental exams, and follow smart guidelines for keeping your teeth healthy at home. While each exam you attend will provide valuable care in the form of a professional cleaning and evaluation, you need to do your part by thoroughly brushing and flossing, so bacteria cannot build up in between your visits.
Talk To Family Dental Corner About Receiving A Modern Restoration
Family Dental Corner is ready to help you take on smile problems! If you have an issue with tooth decay, we can supply you with a modern restoration that protects your tooth, and preserves your smile. Learn more by calling Family Dental Corner in Richmond, TX, today at 832-980-9111.
---