Aging Can Affect Your Oral Health – Your Dentist Can Help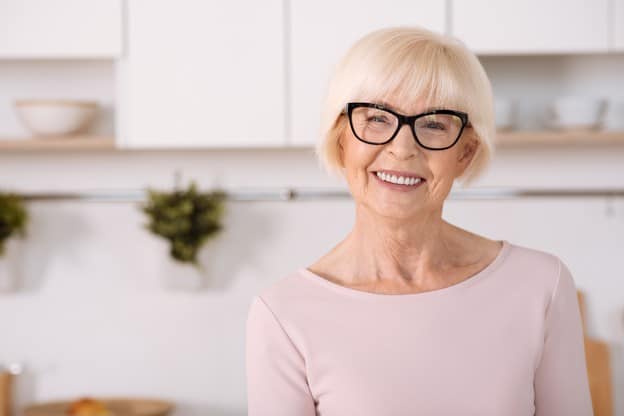 Can your age really affect your smile? There are many health effects that come with aging, including effects on your oral health. Some problems can feel inevitable – for instance, the friction on your teeth from biting and chewing can affect their appearance over time. With that said, there are issues your dentist can help you avoid. The health of your gums can be a factor in the overall health of your smile. If you have advanced periodontal troubles, you can face a greater risk for tooth loss. Your Richmond, TX dentist can help you maintain your best smile at any age, and talk to you about treatment options if there are problems you would like to address.
Making Sure Your Smile Stays Healthy Through The Years
What kind of steps can you take to maintain your best oral health? Your everyday habits should include thorough brushing and flossing. You also need to see your dentist for regular exams – these visits result in regular evaluations of your smile health, and preventive care in the form of teeth cleanings. Your dentist can also watch for signs of gum disease. While gingivitis, the earlier stage of this problem, can be reversed, advanced gum disease can be more difficult to address.
Taking Care Of Cosmetic Concerns That Can Make You Appear Older
If you want to do something about changes that are affecting the color or shape of your teeth, talk to your dentist about cosmetic dental work. With porcelain veneers, you can hide the accumulated wear and tear that might make your smile seem older. You can also hide a change in your tooth color, which can be a consequence of enamel erosion over time.
Talk To Family Dental Corner About Arranging The Oral Health Care You Need
Professional dental care can help you maintain your healthiest and most attractive smile. Family Dental Corner can provide you with oral health support, and cosmetic care, that can give you confidence in the condition, and appearance, of your teeth. To learn more about the services we can provide to patients of all ages, please contact our Richmond, TX dental office today at 832-980-9111!
---